Chinatown in Manhattan is one of the oldest and most interesting neighborhoods in New York.
It is known for its dining, shopping, cultural treasures, landmarks, and nightlife.
Many people don't realize that New York has the largest Chinese population outside of Asia.
New York City nine Chinatown neighborhoods and there are 12 in the New York metropolitan area.
Manhattan's Chinatown is one of the oldest and largest in the United States. It is also one of the most historically significant.
At present it is the only top-ranking Chinese community in North America, outside of San Francisco, which remains largely populated by Chinese immigrants and their descendants.
Chinatown in Manhattan has an energy that attracts many tourists. The area is famous for its cheap hotels, delicious food, and exciting museums.
It's also very Asian-centric; many stores and attractions are themed around food, art, and culture.
For visitors, it may seem exotic, but for many of New York City's Chinese and Asian residents it's home.
Chinatown is located along the east side of Lower Manhattan and is bordered by Little Italy to the north; Soho to the north and west; TriBeCa to the west; City Hall to the south; and Lower East Side to the east.
This part of Lower Manhattan, centered along Broadway and East Broadway just north of the Financial District and south of Little Italy, has been a center for emigrants since the 1800s.
A unique cultural and historical experience, Chinatown dates back to the 1850s when Chinese migrants first settled in New York.
Chinatown became a premier destination over the 19th century with the influx of immigrants from various Asian countries.
Chinatown in Manhattan is not only a must-see for New Yorkers but it is also an inspiration for those who dream of creating authentic cultural experiences for others.
Chinatown celebrates tradition while very much keeping pace with the times.
A bastion of old-fashioned Chinese culture and art, it is home to some of the most innovative businesses in the world and is the heart of the Asian American community in America.
Despite gentrification, the area remains a popular Chinatown shopping district frequented by residents of New York City and tourists alike.
The area has also attracted an influx of high-income professionals and many Chinese businesses are thriving as a result.
Chinatown has naturally become a popular destination for tourists interested in China and Chinese culture.
Explore this district and discover the traditions and history of China in America. The neighborhood offers great food, shopping, and entertainment.
Visitors can shop for Chinese herbs and teas or pick up some chopsticks.
With dim sum just around the corner, you can walk between the fashionable shops before having a sweet dessert or a bowl of noodles from the street vendor.
The seafood there is the freshest and cheapest and Chinese food is the best.
Historic Chinatown in Manhattan is the largest ethnic Chinese neighborhood outside of Asia and is a vibrant addition to New York City.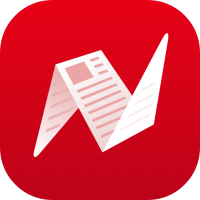 This is original content from NewsBreak's Creator Program. Join today to publish and share your own content.