There are two Little Italy's in New York — one in the Bronx and one in Manhattan.
Arthur Avenue is the real Little Italy of the Bronx—a retail mecca lined with elegant food shops, deli stands, and restaurants where generations of Italian American families have eaten, shopped, or worked.
It's s a wonderful mix of culture, history and scrumptious food. It's one of New York's best kept secrets.
As for most tourists that have heard about Little Italy and want to visit? They mean the one in Manhattan.
You should visit both Little Italy's in New York to see which you prefer. But today I want to talk about Little Italy in Manhattan. The one that too often gets a bad rap for being a tourist trap.
Little Italy in lower Manhattan, known as 'Little Italy' due to its size and the multitude of Italian businesses along its narrow streets, is a must see for anyone visiting New York.
Little Italy certainly lives up to its name. It's a retail mecca and tourist hotspot that attracts over one million visitors every year.
The neighborhood is made up of narrow streets and small businesses, most of which have Italian names on the front. It's a beautiful place to visit and has some cool attractions.
Little Italy is considered one of the most well-known neighborhood markets in the city. Tourists flock here for Italian-themed souvenir shops, bakeries and eateries.
During the day Mulberry Street, its main thoroughfare, is often lined with market stalls and pop-up stands.
Italians immigrated in large numbers to New York in the 1880s. Many of them first settled in lower Manhattan.
Known as Little Italy because of its Italian immigrant families. They settled with their core group of family and friends on this island, away from work places, creating an enclave that was a center for working class people.
Little Italy developed into a close-knit Italian community but those days are long gone. Though you can still see remnants of the tenement buildings that used to house Italian immigrants.
The area, while still retaining its close ties to Italian culture, has grown substantially diverse over the years, hosting a mix of longtime residents as well as recent immigrants from various countries around the world.
Little Italy wasn't even the largest Italian neighborhood in New York City as that honour belonged to East Harlem, or Italian Harlem as it was known at the time.
Little Italy remains the most iconic area in New York associated with Italian people and culture.
This is the Little Italy of books and movies. It's the Little Italy of The Godfather, Mean Streets, or The Sopranos.
That's no bad thing. Did you expect something else? Fuhgeddaboudit.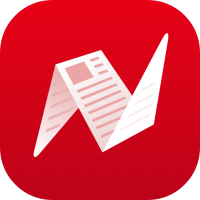 This is original content from NewsBreak's Creator Program. Join today to publish and share your own content.