By Jamel Rashad
North Carolina prisons have seen a spike in assaults on officers and inmates in the past decade. In the latest data available, in 2018 the system saw an average of 4 inmate on inmate assaults each day. Many of these assaults resulted in serious injuries requiring emergency medical attention and some in loss of life.
From January 1 2021 to July 31, 2021, there were a total of 202 incidences of assaults on officers. Of those assaults, 13 were with weapons, 189 with bodily fluids resulting in a loss of 33 workdays, according to the North Carolina Department of Public Safety website.
Then North Carolina Director of Prisons Kenneth Lassiter said the shortage of staff is a contributing factor to the escalating violence. Some prison officials attribute the rise in recent violence to the change in routine due to the Novel Corona Virus.
A 53-year-old man of Halifax County recently released from prison believes he knows the cause of all the violence and can not understand why the "high ups" can't figure out the problem.
The inmate who asked he be identified only as Big L said the influx of drugs and young gang members being able to run the prisons is the problem. "The problem of prison officials hiring a bunch of young boys to be guards who are gang members themselves", Big El said.
" Inmates very rarely attack guards for no reason. Some of them are very disrespectful and will beat you up if you allow it', Big El said. "A lot of crooked officers have been around for a long time, bringing in drugs, and allowing the gangs to operate, Drugs and Newports are big business in prison. Thousands of dollars are made by a few men doing time every day. And there are officers making money too', the former inmate went on to say. Prison Legal News reported in April 2018 widespread corruption among North Carolina prison guards, with some facing criminal charges.
Advocates are calling for higher wages and benefits for prison guards. Inmate advocates are calling for better educated, more experienced, and better-trained men and women to protect their lives. Some even suggest rehabilitation should be the goal and not punishment.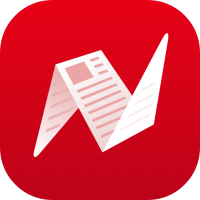 This is original content from NewsBreak's Creator Program. Join today to publish and share your own content.