AUSTIN- When devising a plan on how to spend the remainder of Texas' share of President Joe Biden's March relief package, Flower Mound Republican Sen. Jane Nelson proposed that the state utilizes $237.8 million of the federal money to fund and complete the construction of a Dallas-area psychiatric hospital.
Last Friday, Nelson introduced Senate Bill 8, her plan to spend upwards of $16 million of federal funds Texas received in the American Rescue Plan Act.
In her plan, not to be confused with the anti-abortion Texas legislation known as SB 8, state lawmakers would have to contribute $282.5 million to finish the Dallas hospital- a project that has been in the works for over a year.
The state Health and Human Services Commission, which oversees all state mental hospitals, will oversee the hospital. Meanwhile, the University of Texas Southwestern Medical Center will operate it.
"UT Southwestern is greatly appreciative of the recognition of the need to expedite funding for this important project in partnership with HHSC," spokesman Russell Rian said in a written statement. "A Dallas State Psychiatric hospital is critical to improving our ability to provide care for those needing mental health services in North Texas."
Establishing a center for those struggling with mental health would definitely be a welcome addition to the Dallas-Fort Worth area. Dallas is the largest city in Texas without a state psychiatric hospital. The closest one to the city is in Terrell, about a 45-minute drive away.
Home of over 1 million people, Dallas desperately needs to invest in the mental health of its inhabitants, and constructing this new psychiatric hospital would be a nice step in that direction.
It seems as though funding will not be an issue in finalizing the project, either. On top of the $282.5 million set aside in Nelson's plan, the Texas House also passed a bill to help fund the hospital.
House Appropriations Committee Chairman Greg Bonnen, R-Friendswood filed House Bill 2 last week, a plan that would give $237.8 million of federal funds to the Dallas project.
The state hospital being planned in Dallas will treat people for psychotic disorders, substance abuse disorders, mood disorders, and neurocognitive disorders, which are common amongst older patients.
The facility will also provide forensic psychiatry, which focuses on the connection between psychiatry and the law to assess defendants' mental status and treat them for their illnesses so that they can participate in their defense.
Obviously, the addition of the new psychiatric hospital will not remedy all of Dallas' mental health issues, but it does provide hope and stability to a region that desperately needs it.
At the end of August, there were 305 people at the Dallas County jail awaiting a psychiatric hospital bed, according to county records. The average wait time for a bed that is not in a maximum-security hospital is 325 days for men and 207 days for women, county officials reported.
Again, the new hospital won't fix everything, but it should dramatically improve the lives of thousands of people.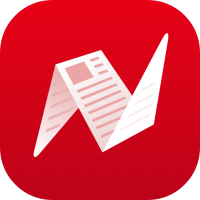 This is original content from NewsBreak's Creator Program. Join today to publish and share your own content.