POP! by SNOWDAY, an immersive, technicolor photo booth that has been all the rage this summer, is set to leave Galleria Dallas for New Jersey after this week.
POP! is an interactive experience for all ages that takes guests on an adventure through themed rooms and photo moments. A fully-immersive and truly unforgettable experience, POP! has been one of the biggest attractions in the Dallas-Fort Worth area.
All summer long, Dallas residents captured the scenes of the vibrant photo-friendly environment and shared them with the masses on social media. As the viral Instagram photos grew, as did the popularity of the massive photo set.
Having been in Dallas since May, the pop-up shop is set to close its Galleria Dallas site on September 6th. The fan-favorite photo gallery will head to New Jersey next.
Before they close their doors for the final time, though, those in the Dallas area should reserve a time slot and experience the photo-friendly fun for themselves!
POP! features unique photo opportunities for guests to have fun, strike a pose, and snap a picture - including 6 extra-special photo moments with integrated cameras and lighting.
POP! boasts 24+ themed, explorable spaces, providing guests with plenty of eye-catching backgrounds to dazzle their Instagram following with.
After booking a one-hour reservation, guests will have the chance to navigate their way through an imaginative wonderland of festive photo ops, enchanted rooms, interactive spaces, and loads of nostalgic moments.
Ticket prices vary by age but each package is well worth its price. In addition to an hour to explore the photogenic campus, POP! also provides guests with professionally shot pictures. Each photo booth comes with a professional camera that captures pictures for the guest.
Each picture is deposited to a cloud file and sent to the guest in real-time to the guest's phone over Wi-Fi. The convenience of a camera at each booth takes the stress of bringing your own camera and cameraman out of the equation.
Additionally, for those that want to use a handheld camera to capture images, POP! also offers rental Polaroid cameras. Polaroid rentals are only $16 an hour and come with an initial ten film strips.
For those planning bigger photo shoots that require a bit more privacy, POP! offers VIP shooting hours. Each day, in the two hours following the site's close time at 9, POP! offers private shooting for VIP guests.
These private shootings give up to eight guests the entire 24 themed environments to shoot in completely to themselves. The VIP treatment can be reserved here for $250.
Even with the standard package, though, POP! is an outstanding value and is guaranteed fun for all who visit. If you're looking to spice up your social media outlook, POP! is the way to go.
Since they are only open in Dallas a few more days, reservations may be harder to come by than other weekends so be sure to move quickly if you want to get in on the action.
You won't regret it!
POP! is located inside The Galleria Dallas, at the NE corner of Interstate 635 and the Dallas Tollway. For more information, visit their official website.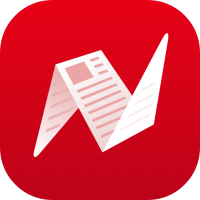 This is original content from NewsBreak's Creator Program. Join today to publish and share your own content.