Frisco, an emerging Dallas suburb, was voted as the best housing market in the United States in a national poll.
In a study by WalletHub, Frisco edged out Austin for the no.1 real estate market spot. In addition to Frisco and Austin atop the list, McKinney, Denton, and Allen also ranked in the top ten.
To determine the best local real-estate markets in the United States, WalletHub compared 300 cities of varying sizes across 18 key indicators of housing-market attractiveness and economic strength. The data set ranges from median home-price appreciation to job growth.
"This year, the housing market is in a unique situation as mortgage rates are only slightly above record lows at a time when many Americans are struggling financially due to the COVID-19 pandemic," WalletHub's Adam McCann said in the report. "For those who have extra cash, buying a home now could be a golden opportunity."
Amazingly, each North Texas city on this list ranked in the top five except Allen, who ranks sixth in the WalletHub study.
The heavy Texas presence atop this list speaks volumes to the job and economic growth in North Texas. Especially in Frisco, the nominated crown jewel of U.S real estate markets.
For those familiar with the Frisco area, its seat upon the real estate throne isn't all too surprising. After all, the city was deemed the fastest-growing city in the country, according to a study from the Census Bureau.
"Frisco, Texas, tops the list of the fastest-growing large cities with a growth rate of 71.1%, increasing its population by more than half since April 1, 2010," said Amel Toukabri, chief of the Local Government Estimates and Migration Processing Branch in the Census Bureau's Population Division.
In 2016, a WalletHub study also revealed Frisco as the fastest-growing city in the country.
Home to the Dallas Cowboys headquarters and practice facility, the National Videogame Museum, and an expanding landscape of office campuses, Frisco is quickly emerging as a hotspot for Americans looking to get rooted.
Frisco's median household income of $120,701 is more than twice as much as Texas' $57,051, making it a no-brainer living option for white-collar workers seeking a permanent home.
With a robust job market and ample housing to go around, this may not be the last time Frisco tops the list of ideal real estate markets. Especially once the PGA headquarters finishes moving to Frisco from Florida.
Similar to Frisco, the cities of Austin, McKinney, and Allen also offer competitive job markets and affordable housing.
With so many headquarters setting up shop in North Texas, the region has evolved into one of the best areas to earn a living. Even in light of COVID-19, Texas businesses have recovered fairly well from the pandemic. In July, Texas oversaw an increase of 80,000 jobs statewide.
Hopefully, Texas continues to grow into an economic powerhouse. The expected wave of jobs would have a tremendous impact on the region and would greatly influence how much money can be invested into future projects in the region.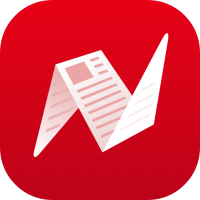 This is original content from NewsBreak's Creator Program. Join today to publish and share your own content.