August may be winding to a close, but the summer fun is only beginning in Dallas. In a city that never sleeps, there is always a lot to do in Dallas and this weekend is no different.
From food trucks to Broadway musicals to Instagram-worthy photo shoots, here are five things to do in and around Dallas this weekend!
BEST OF BROADWAY: WICKED
Hosted at Music Hall at Fair Park, WICKED brings the audience into the Land of Oz.
WICKED, the Broadway sensation, looks at what happened in the Land of Oz…but from a different angle. Long before Dorothy arrives, there is another young woman, born with emerald-green skin—smart, fiery, misunderstood and possessing an extraordinary talent. When she meets a bubbly blonde who is exceptionally popular, their initial rivalry turns into the unlikeliest of friendships. Until the world decides to call one "good," and the other one "wicked," that is.
The original musical has a show on Aug. 28th at the Musical Hall at Fair Park. The musical, which is said to take the audience through the full emotional spectrum, will begin at 7:30 and is scheduled to have a run time of nearly three hours.
Tickets for the event can be purchased here.
Luke Bryan at Dos Equis Pavilion
Next on the list, fuel your inner country fan by attending a concert by one of the industry's best.
Country superstar Luke Bryan will bring his new "Proud to Be Right Here Tour" to Dallas, TX on Aug 28, 2021. He will be joined by special guests Dylan Scott and Runaway June.
The concert will kick off at 7 p.m at the Dos Equis Pavilion. Tickets for the event can be purchased here.
Juneteenth Freedman Town Tour
This Freedmen Town tour will tour and explore several Freedmen towns in Dallas County and suburban areas. This tour experience will explore the significance and importance of local Freedman Towns that were created by force during reconstruction.
The participants will be led through a journey of how the landscape and racial divide came to be in Dallas County. People from all races and ethnic groups are welcomed and encouraged to attend this experience of Dallas' rich heritage and culture.
The tour will take place on Aug. 29th. Tickets are priced per seat for all ages. There will be limited seating according to COVID best practices. Face coverings will be required at all times while on the motorcoach.
POP! BY SNOWDAY
From the creative innovators at SNOWDAY comes this Yippee ki-yay Technicolor POP'O'licious scientifically air-conditioned fantasyland!
POP! is an interactive experience for all ages that takes guests on an adventure through themed rooms and photo moments. The immersive art gallery has over 20 themed photo rooms.
Guests will have the chance to navigate their way through an imaginative wonderland of festive photo ops, enchanted rooms, interactive spaces, and loads of nostalgic moments.
POP! has been running since February and will close in a couple of weeks on Sept. 6th. Get it on the action while you can and head over to POP! for an Instagram-worthy day of fun!
Stuff your face at the Klyde Warren food trucks
Thinking of heading downtown this weekend? Consider heading over to Klyde Warren Park to get a bite to eat from the local food trucks.
There will be eight food trucks out tomorrow, including local favorites the Butcher's Son and Serious Salads.
After getting your meal of choice, enjoy the scenes of the beautiful Klyde Warren Park. This venue is great for couple or group outings.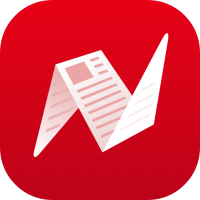 This is original content from NewsBreak's Creator Program. Join today to publish and share your own content.