Dallas city officials approved a $72 million initiative to help provide stable housing for roughly 2,700 unsheltered locals. The rapid rehousing program begins in October and is said to help cover certain expenses like deposits and application fees to help homeless people secure apartments.
With over $70 million being poured into the program, the cities' latest proposal is believed to be the largest investment into the unsheltered population of North Texas. Here's how Dallas plans to allocate the funds.
The program, titled the Dallas R.E.A.L. Time Rapid Rehousing Initiative, will be lead by the Metro Dallas Homeless Alliance. The program aims to secure apartment housing for over 2,000 homeless people in the region, with a year of financial rent relief to help sustain their new homes.
Additionally, upwards of 750 emergency housing vouchers will be given to families, domestic violence victims, and people who have long-term physical or mental health issues who may not qualify for other rapid rehousing models.
According to city officials, the plan is focused on providing shelter for those currently in transitional homes or located at a homeless encampment.
Roughly 100 caseworkers will be appointed to help them transition and secure housing. Additionally, the MDHA is working with the Greater Dallas Apartment Association to provide incentives to landlords like paying deposit fees to increase housing availability.
Those who are without housing in the Dallas and Collin county areas are eligible for the program. Dallas County commissioners will vote on the plan on Sept. 7.
In 2019, there were 3,722 people who reported experiencing homelessness, 1,153 identifying as being completely unsheltered, according to a 2019 Metro Dallas Homeless Alliance data survey. Additionally, Dallas and Collin County boasted a total of nearly 5,000 homeless people that year.
Although the exact homeless population numbers are hard to track and the 2020 data survey has yet to go public, homelessness has inarguably been a growing issue in the Dallas area.
There are over 400 homeless encampments in Dallas, according to city officials. Last year, more than 9,000 people received homeless or homeless-related services in Dallas and Collin county. Furthermore, the near 5,000 recorded homeless people in the Dallas area is the most in Texas and is over double that of the roughly 1,500 people without shelter in San Antonio.
With such a great, immediate need in the area, it is refreshing to see Dallas make strides to assist and stabilize the local homeless community.
It won't be an overnight fix, but the historic investment into those without shelter is a step in the right direction for a city that is not known for its empathy towards the homeless. Hopefully, it is not the last of its kind, and city officials continue to make rehousing and stabilizing the homeless community a priority.
I know the famous saying cites that "Everything is bigger in Texas," but let's ensure that homelessness is not one of them.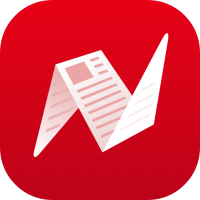 This is original content from NewsBreak's Creator Program. Join today to publish and share your own content.