Rivian Automotive Inc., an Irvine, California-based electric vehicle company, is in negotiations to invest at least $5 billion to build a factory in North Texas. Backed by Amazon and Ford, the factory has its sights set on producing roughly 200,000 vehicles per year, according to a presentation by the city of Fort Worth's Economic Development Department to the City Council.
The electric vehicle factory projects to create roughly 7,500 jobs by 2027 with a minimum average annual salary of $56,000. At that size, the Rivian factory would outnumber the minimum of 5,000 new employees Tesla needed at the time of proposal for their so-called GigaTexas development in Austin but would be under the 10,000 jobs Tesla CEO Elon Musk claims the project now needs.
In Austin, Tesla is preparing for what Elon Musk believes will be the biggest automotive factory in all of Texas. Even Texas Governor Greg Abbott recognized GigaTexas as the Manufacturing Project of the Year.
With such a massive development underway in Austin, the Lone Star state looks to once again strike gold with a Rivian site in North Texas.
The site being considered is in the Walsh development roughly 12 miles southwest of downtown Fort Worth and was previously pitched by North Texas leaders when Amazon was searching for a place to build its colossal HQ2 project.
Obviously, the addition of a Rivian site would be a tremendous economic win for a Dallas-Fort Worth area that has quickly blossomed into an engineering hub.
Rivian's facility would be primarily factory rather than office space and would be more than five times as big as Toyota's 2.1-million-square-foot corporate headquarters complex on 100 acres in Plano. Additionally, Rivian's project would have five times the capital investment as Toyota's, which is widely considered as one of North Texas' largest and most impactful economic developments ever.
Rivian has yet to make a formal decision on where to set up shop, but North Texas is considered to be a frontrunner to host the enormous project, according to those familiar with the project.
With a minimum of $2 billion in real property improvements and $1.6 billion in hard construction costs being poured into the projected Rivian plant, the project would certainly be amongst the biggest and most ambitious in North Texas.
The Dallas-Fort Worth area has been ahead of the curve compared to most of the country concerning the job and economic recovery from the pandemic, and landing the massive Rivian project would go a long way towards keeping the region in the lead.
And, in a country that has placed a heavier emphasis on the mass production of electric vehicles to conserve the planet over the last few years, it's fair to wonder if the Rivian projects ends up outproducing its projected value.
Hopefully, though, Rivian chooses to expand to the Lone Star state. With a wealth of powerhouse engineering companies in tow, Texas seems like a logical destination for yet another massive plant.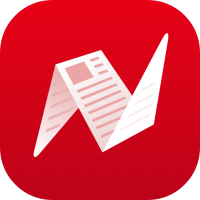 This is original content from NewsBreak's Creator Program. Join today to publish and share your own content.