TEXAS- Last Friday, a Texas judge ruled that Deferred Action for Childhood Arrivals (DACA), a program designed to prevent the deportation of immigrants brought to the U.S as children, was unlawfully constructed. The ruling stated that those who are already enrolled in the program and have work permits are safe, but declared that DACA would no longer be accepting new applicants.
U.S. District Judge Andrew Hanen, a Republican appointee, ordered that no new applications be approved by the U.S. Department of Homeland Security.
The ruling is a gut-punch to the thousands of immigrants who dreamt of raising their kids in the U.S in hopes of them being granted citizenship. DACA has enabled upwards of 650,000 eligible young adults to work lawfully, attend school, and plan their lives without the constant threat of deportation. To suddenly be stripped of such an impactful, sympathetic program feels like a step in the wrong direction.
When reflecting upon the decision, President Biden seemed to share a similar sentiment.
Early Saturday, mere hours after the decision to cut DACA was announced, President Joe Biden called the ruling "deeply disappointing" and said the U.S. Department of Justice will appeal the decision.
Biden, as you may recall, helped create the DACA program alongside former president Barack Obama. The program was established in 2012 and many of the recipients, commonly known as "Dreamers," have now been in the U.S. for a decade or longer.
During his campaign, Biden was adamant about increasing opportunities for immigrants and easing the process of gaining U.S citizenship. The now-POTUS even said that he would create permanent protection for young migrants in the DACA program if elected.
With this in mind, it is not surprising that he disapproves of Judge Hanen's decision so earnestly and plans to appeal.
"Yesterday's Federal court ruling is deeply disappointing," Biden said in a statement. "While the court's order does not now affect current DACA recipients, this decision nonetheless relegates hundreds of thousands of young immigrants to an uncertain future. The Department of Justice intends to appeal this decision in order to preserve and fortify DACA."
Whether or not this decision is appealed could serve as a sign of how immigration will be treated moving forward. Hopefully, for the sake of the youth that wants nothing more than a safe and secure future, the decision is appealed and new applicants can gain coverage as well.
Getting this federal ruling appealed would also go a long way towards establishing the permanent protection for DACA members that Biden so loftily promised during his campaign.
As much as President Biden would like to have the ruling reversed, he acknowledged that it will ultimately be up to Congress to secure the status of the thousands of current and future Dreamers.
"I have repeatedly called on Congress to pass the American Dream and Promise Act, and I now renew that call with the greatest urgency," Biden said in a statement. "It is my fervent hope that through reconciliation or other means, Congress will finally provide security to all Dreamers, who have lived too long in fear.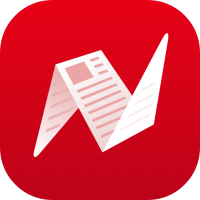 This is original content from NewsBreak's Creator Program. Join today to publish and share your own content.