Dallas Maverick stars Luka Doncic, Dirk Nowitzki set to grace NBA 2K cover
For the first time in the 22-year history of the NBA 2k video game franchise, a Dallas Maverick is set to grace the cover. In fact, the Mavericks are breaking their decade-spanning 2k cover drought
by featuring two cover athletes in a single year.
Former Mavericks star and future Hall of Famer Dirk Nowitzki will adorn the 'Legends Edition' of NBA 2K22, alongside Kareem Abdul-Jabbar and Kevin Durant. On the NBA 2k22 Standard Edition and cross-gen bundle, will be the 22-year old phenom and current Mavs cornerstone Luka Doncic.
"A huge honor for me, of course, with Kevin Durant and Kareem, some of the best to have ever played the game," Nowitzki told media outlets on a Zoom call following the formal announcement. "You have Luka on the real cover, so two Mavs at the same time on the cover, which is super special."
After being overlooked for an NBA 2k cover in years past, it is nice to see the Mavs stars of the future and past be recognized in this year's edition.
The "Legends Edition' cover of the game, a newer concept by NBA 2k that debuted in 2017, is meant to honor some of the most prominent, accomplished superstars in NBA history.
There is perhaps no finer example of a legendary superstar than this year's cover athlete Dirk Nowitzki. Nowitzki, who played each of his storied 20 NBA seasons with the Dallas Mavericks, boasts one of the most impressive basketball resumes of all time and drastically impacted how the game is played.
Born in Germany, Nowitzki is arguably the most skilled international player in league history. In a career spanning two decades, Nowitzki was a 14x All-Star and won the 2006-07 MVP award.
Nowitzki was also the engine behind the Mavericks' historic 2011 playoff run in which they swept the Kobe Bryant-led Lakers, eliminated the Kevin Durant-led Thunder, and beat the star-studded Dwyane Wade and LeBron James-led Heat en route to a championship victory.
An MVP, Finals MVP, and NBA Champion, Nowitzki is certainly qualified to grace the NBA 2k Legends Edition cover this year. Nowitzki, who ranks sixth on the all-time NBA scoring list, joins Kobe Bryant (2017, 2021), Shaquille O'Neal (2018), and Dwyane Wade (2020) on an exclusive list of athletes to adorn the esteemed cover.
On the standard, usually more popular cover edition, Luka Doncic makes perfect sense as this year's cover athlete. Doncic, who finished sixth in MVP voting this year, has taken the league by storm since being drafted third overall in 2018.
The flashy, highlight-reel-worthy style of play from Doncic has quickly made him a fan favorite. His patented step back, superb handles, and limitless range make him incredibly tough for defenders to stop. Every time he takes the floor, he is a threat to explode and score in bunches.
It's no surprise to see someone with such a video game-like scoring output land an NBA 2k cover.
"I'm happy for him, what he's been able to achieve in just a couple of years in the league," Nowitzki said when discussing sharing NBA 2K cover honors with Doncic, "I'm thrilled it worked out that way."
All editions of NBA 2K22 are currently scheduled for worldwide release on September 10, 2021 and are now available for pre-order.
2K will also be releasing additional announcements about NBA 2K22 in the coming weeks, including first looks at features, the soundtrack reveal, live service updates, and much more. With ever-expanding content and one of the most passionate hoops communities, basketball never stops in NBA 2K.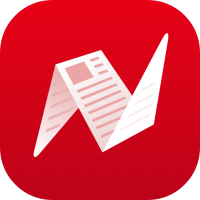 This is original content from NewsBreak's Creator Program. Join today to publish and share your own content.