Former WWE Superstar Heath Slater recently spoke to Such Good Shoot. The former One Man Band discussed a number of topics during his time on the show, including how he pitched for Jon Moxley to be part of the eventual 3MB stable.
"I ran with it for a while. Then it wasn't going nowhere and ran its course" Heath Slater began, discussing the One Man Band gimmick. "I was like, 'Come on. I need a band now. I've been a one man band. Let me have a band.'"
"They're [WWE] just like, 'Oh, who are you thinking?' I pitch [Dean] Ambrose, Fandango, and EC3" Slater would then reveal. "And this is before any of them are on TV. Fandango and EC3 were on NXT season three or something."
Jon Moxley comedy angle
"So I pitch for those three. And then they were like, 'Okay, let me get back with you.' And this is Michael Hayes the whole time I'm talking with" Slater revealed.
"The month goes by — nothing. You know, like, 'Hey, baby, what the hell, man? I need this band!'" The former WWE Superstar would conclude.
Jon Moxley of course would not end up joining 3MB, instead being added to The Shield and having a fantastic run in the company before leaving to join AEW.
Former WWE Champions Jinder Mahal and Drew McIntyre would of course join 3MB, although their WWE careers would only truly take off when they left to work on the indies and build up their stature.
Read the full story here: https://www.fighterfans.com/en/wwe/news/jon-moxley-was-originally-pitched-for-comedy-stable-in-wwe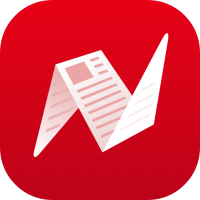 This is original content from NewsBreak's Creator Program. Join today to publish and share your own content.