Chinatown Block Watch photo by Karlin Chan (used with permission from the owner)
Neighbors are looking out for neighbors in Chinatown. Members of the Chinatown Block Watch have been patrolling the area since February last year. Donning their signature bright orange colors, the Block Watch came together "to mitigate heightened anxiety and fear in the neighborhood after reports of attacks on Chinese / Asian were reported in the media and to put a visible deterrent on the streets," said its founder Karlin Chan.
The group currently has a core of 25 members, however, due to the recent increase in the number of attacks in New York City, Chan has been receiving many requests from concerned citizens to join.
"The members come from diverse ethnicities and backgrounds but we all share a deep concern and love for this neighborhood. We are not a bunch of vigilantes out to profile non-Asians but we act as extra eyes on the streets for the police. our mission is to record and de-escalate a situation if we come upon one and to help the victim report." Chan said.
Chinatown Block Watch by Karlin Chan (used with permission from the owner)
Across the US, hate crimes against Asian Americans are on the rise with over 2,000 incidents reported since the start of the pandemic. In New York, a recent spate of anti-Asian incidents this year include a 68-year-old man punched on a subway train, a 37-year-old woman assaulted on her way to an anti-Asian protest in Manhattan, and a 54-year-old woman hit in the face with a metal pipe as she was walking home. The NYPD has recorded a total of 26 anti-Asian incidents since the start of 2021, with 12 assaults rooted in misplaced blame for the Coronavirus pandemic.
Chan says that Manhattan Chinatown has been fairly safe this past year, but there have been several random attacks happening just last month. "We've only come across several incidents of verbal harassment and they were people who obviously had substance abuse or mental health issues. NYC is having a homelessness crisis and those in need of help are not getting treated mainly due to nonprofits and city agencies closing because of the city-ordered lockdown last year. As the city re-opens, these service providers still must observe covid protocols and a homeless person will not wait outside on the streets for an appointment so they just wander off," observed Chan.
The reported increase in biased attacks seems to be because of heightened sensitivity to these attacks. Chan says: "In the past, a person may not take the time to report verbal harassment if there was no physical assault. Even when there was if it was a simple shove they would dismiss it. Reporting a crime at a local police station is a time-consuming experience especially for those not fluent in English. It has gotten better when the NYPD and city added language translation through a phone bank. just last week the city rolled out an online crime reporting website which makes it easier. I have always encouraged victims to step forward to report attacks or muggings because if it's not reported to police it never happened and the police and city would not allocate resources to address the problem."
NYPD is doing its part to keep the recent increase of Asian-targeted crimes in check by using an all-Asian undercover officer team. The department is sending plain-clothes officers to Chinatown and other areas with a significant Asian population to prevent and disrupt attacks, said Police Commissioner Dermont Shea earlier this week.
In a warning to potential attackers, Shea said: "The next person you target, whether it's through speech, menacing activity or anything else, walking along a sidewalk or on a train platform, maybe a plainclothes New York City police officer. So think twice."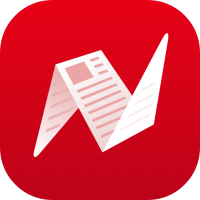 #StopAsianHate