Photo by Anastasiia Chepinska on Unsplash
So, you've got friends or family who have just entered the world of parenthood. It's not going to be easy for them, especially if this is their first baby. Buying the little bubba a present or two (or ten, if you're generous), can be such fun! Who doesn't want to shop for cute little dresses, mini bow ties, or teensy weensy shoes for the little lady or the little man, right? While the spotlight is on the cute new member of the family, most people forget that the new parents need a little love, too. Let's not forget that they're the ones who will need to navigate through this new world of milk, madness, spit, and sleepless nights.
If you ask them about gift preferences, they might answer you with the usual diapers, bottles, and onesies. Even they forget that they need a little care and attention, too. The best gifts to give new parents this holiday season are things that would make their lives easier and a bit less stressful.
Here's my 2020 gift guide for friends or family that are new parents:
Food Delivery - Whether it's a one-off delivery to surprise them, a gift basket with healthy ready-to-eat meals, a food delivery gift certificate, or a meal delivery subscription -- any type of food delivery will be greatly appreciated. New parents usually have their hands full taking care of their little one that they end up skipping lunch or dinner. That little self-care of eating all their meals on time is super important during the first few weeks of taking care of an infant so they can keep their energy up.
Photo from Blue Apron
UV Sanitizer - Everyone needs to be a bit more careful these days about keeping things extra clean and preventing germs, viruses, and bacteria from entering our homes. Regular sanitation is a must, especially with the on-going global pandemic. The HomeSoap UV Sanitizer just might keep their sanity intact. It uses UV-C light to quickly and easily disinfect small items such as binkies, toys, bottles, and more. Also great for disinfecting phones and tablets before you use them. It is available at Phone Soap for $199.95
Photo from Phone Soap
Roomba - On the subject of keeping things clean, another innovation that new parents would need in their lives right now is the robotic vacuum cleaner. Keeping the home spic and span is extremely difficult when there's a crying baby that needs attention. Robotic vacuum cleaners make the chore of keeping the floors clean so much easier for parents whose cleaning time is in short supply. The white noise might even help get the baby to sleep.
Photo from iRobot Roomba
Baby Keepsake Library - Let's face it, new parents will always be sentimental when it comes to their babies. While many will think about giving a baby book, you can take it a step higher with a keepsake library. This little library box has drawers, files, and envelopes to preserve the most precious things -- from the first lock of hair to the first pair of shoes. New parents can store cherished keepsakes in the acid-free keepers bound with a cloth-covered casing resembling a museum-quality book. It is available from Uncommon Goods for $80.
Photo from Uncommon Goods
Baby Shusher - Sleep will be the first thing they'll miss once they start being parents. The Baby Shusher is the #1 white noise machine for babies which is designed to engage the natural calming reflex using rhythmic shushing. It is portable and easy to use. Best of all, it has over 4,000 5-star reviews -- so that's a good sign that it works. It is available on the Baby Shusher site for $34.99.
Photo from Baby Shusher
Go the F to Sleep Book - It's the bedtime book every exhausted parent never even knew they needed. It's profane, hilarious, and refreshingly honest. Available as hardback, downloadable audio, and ebook. You'll find it in Amazon as well as in most bookstores. The audiobook is available in Google Play, Audio Books, and Audible.
Photo from Canon Gate
Baby Breeza Formula Dispenser - You know this is the best gift for parents who need to wake up in the middle of the night and in a zombie-like state try to put together a bottle at just the right temperature. It's a gargantuan task for the sleep-deprived mom or dad to try to get the water to just the right temperature and to get all those scoops into the tiny bottle without spilling anything. Baby Breeza makes products that are designed to make parenting so much easier. This revolutionary product automatically makes warm, formula bottle instantly and to the perfect consistency. It is available on their website for $199.99
Photo from Baby Breeza
Baby Supply Subscription - Babies need a constant supply of essentials from baby wipes to diapers. It would be a real treat to parents if a family member or a friend could help them out with a subscription. With a subscription service, they can get what they need without ever leaving the house. Amazon offers a gift subscription for several months or a full year. You can also try Honest Diaper Subscription for an eco-friendly solution to diapering needs.
Photo from Honest
A Pampering Day - Give new parents a break with a voucher to a local spa or massage place. If you really want to help out, you could consider volunteering to babysit for a few hours while they enjoy their well-deserved break.
Photo by engin akyurt on Unsplash
The most important gift you can give to any new parent is your time. They've been baby-talking for a few weeks now and would probably need a night off for some adult conversation. They need someone to just check up on them and see how they're doing. It's not always easy to do this with Covid-19 and social distancing measures in place, so even a quick Zoom call or a text message to check up on them would be enough.
I hope these ideas help you get started on picking the best holiday gifts for first-time parents in your life.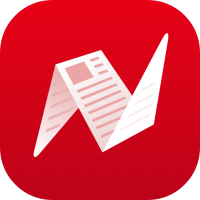 #nbholidaycheer