When choosing to get a pet, most people view it as a lifelong commitment. Unfortunately, millions of cats, dogs, and other animal friends end up in shelters worldwide year after year.

So if you're in the market for a new furry family member, here are a few reasons to consider adopting a shelter pet:

You'll Save a Life

When you adopt a pet that needs a home desperately, you are quite literally saving a life. You're saving your pet from their life at the shelter and giving them a new lease on life. When you adopt, there will be room for another animal at the shelter.

Many shelters suffer from overcrowding, and there are simply not enough places for all the animals, and some sadly end up being euthanized since no one can take them in.

Adopting a pet doesn't just help the animal you're adopting. It starts a chain reaction of other animals that you are indirectly saving.

You Won't Support Animal Cruelty

By adopting a shelter pet, you are taking a stand against animal cruelty, although indirectly. Most pet store puppies come from puppy mills. Puppy mills are known for their terrible conditions.

Inside puppy mills, dogs are barely given room to move and cannot get adequate exercise. Their cages are often disgusting, and the owners of puppy mills do not provide dogs with proper health care. Female dogs are often nearly constantly pregnant and then euthanized when they can no longer become pregnant or successfully carry a litter.

It's so important to consider adopting a shelter pet instead of supporting these conditions. Every small step can help to put puppy mills out of business.

They May Already Be Trained

There is a little bit of stigma surrounding shelter pets, but in most cases, your new cat or dog has already had a family who trained them and loved them. Not all animals end up in shelters due to bad behavior. In a lot of cases, it may be out of the owner's control.

The previous owner may have passed away, moved, or developed an allergy and simply couldn't take their beloved pets along with them. In this case, you'll end up with a grateful pet who has already had experience being in a home and knows not to tear things up, knows basic commands, and is already housebroken. That's a lot less work for you, and you get to help a sweet animal by giving them a second chance at a loving home.

You'll Save Money

Breeders and puppy mills can cost a pretty penny, especially if you're looking for a purebred dog. At a local animal shelter, you can expect to spend less than $100 for the adoption fee. The price may be slightly higher if you're adopting a puppy or kitten, but it's less expensive than getting your pet from a breeder.

Sometimes even purebred cats and dogs will end up at a shelter, so if you're dead set on a particular breed, you can still keep an eye on the dogs and cats that end up at your local shelter. You can also look online for any other shelters nearby that may have what you're looking for.

Your Pet Has Already Been Cared For

One of the benefits of adopting from a shelter is that your pet will already be sterilized and be up to date on their shots. Knowing your pet has already received healthcare before adoption can provide peace of mind. And this eliminates another potential cost for you later on.

If there are any health issues to consider with a particular cat or dog, they will tell you upfront. Some shelters also will give you a voucher for a free veterinary exam that you can use shortly after adoption.
In Conclusion

Of course, there is nothing necessarily wrong with choosing a reputable breeder to get your newest family member from, but there are plenty of shelters full of dogs, cats, and other animals that would love to have a home too. So if you're in the market for a furry family member, consider first checking out your local shelter before forking off money to a pet store or breeder. You never know who you might find.

But most importantly, before making any major decisions, make sure you consider the time, energy, and money that having a pet requires. You don't want to take a chance you aren't ready for and end up having to bring your new pet back to the shelter.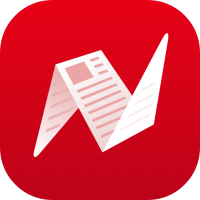 This is original content from NewsBreak's Creator Program. Join today to publish and share your own content.