For grandparents and grandchildren alike, there is nothing more important than spending time together. Whether watching a movie or playing outside in the sunshine, these seemingly small activities create memories that will last a lifetime.
While the love that grandparents have for their grandkids is palpable, there is no denying that spritely young kids can be hard to entertain. It also becomes particularly hard to entertain kids when the only resource at your disposal is your own home.
However, time with grandpa and grandma doesn't have to be destined to fail. All it takes is some creativity and a sense of adventure and the grandkids will never want to leave your company again!
Try these creative ideas
Kids bore easily. Instead of letting quality time descend into temper tantrums, grandparents should be armed with a whole host of activities. This way, you'll be ready to indulge every whim of your grandchild and maybe even establish some traditions along the way.
1. Make a fort
Whether you make a traditional fort out of boxes, or a sheet fort using chairs and bedsheets, the fun can last for hours. Simply put to use leftover boxes or turn the dining room into one large fort!
The great thing about making a fort is the fact that there are hours of fun to be had. Grandkids can help gather the material to make the fort. Then, once the design has been constructed, they can enjoy playing in the fort.
The fun doesn't have to end there. You can even pop a movie or a tv show on the iPad for them to watch while snuggled down in the fort. If you're lucky, the grandkids might even be inclined to nap in the fort!
2. Set up a treasure hunt
Designing a treasure hunt is fun for both grandkids and grandparents! The treasure hunt could be an indoor or outdoor activity. Most importantly, the treasure hunt can last as long (or as short) as you desire.
You may choose to hide 10 items indoors and another 10 outdoors. You might even hide 20 in each location. By mixing things up, the kids can enjoy the outdoors and shelter indoors if the weather were to turn nasty.
Setting up a treasure hunt can be fun and educational. For example, you might use the outdoor portion of the treasure hunt to show kids new objects such as plants, leaves and even animals.
3. Get baking
It is no secret that kids loved to be involved. By taking the opportunity to bake together, you are teaching them real life skills while also having fun turning the kitchen into a flour stained mess!
To make baking beneficial, choose something easy like muffins or cupcakes. This eliminates the use of sharp objects, making it a safe activity for beginners. It also gives kids the opportunity to measure out flour and pick their own ingredients.
Baking is also a great lesson in cause and effect. Kids can see that a series of actions comes together to create a tangible product- in this case, a batch of muffins. Who knows, baking together may even become a tradition!
4. Host a picnic
Kids enjoy different experiences. Instead of making lunch time a chore, shake things up. Cut up fruits and vegetables and make a colourful arrangement. Treat the kids to chocolate covered strawberries or the baked goods you made together. Put it all in a picnic basket.
Then, take the basket outside on the lawn or place it on the living room floor. Gather round and have a picnic together. While it might seem silly to have an indoor picnic, kids will appreciate the fun and variety.
5. Break out the board games
Board games are timeless for a reason and the reason is because they are fun! Hours can melt away by playing card games such as UNO or board games like Candyland. It's also worth noting that board games can educate kids on a range of different topics.
6. DIY presents
Take things like paper plates and empty toilet rolls and enjoy craft time. The kids can busy themselves making an array of different creations. When the masterpieces are complete, the art can be given to parents or friends as homemade presents.
7. Colouring in, done differently
Colouring in lets kids develop fine motor skills, however, it can also be a fun activity, especially when you see the finished product. To keep things interesting, outline your grandkids' heads or hands and have them colour in their own bodies!
8. Have a dance party
The latest craze is YouTube and TikTok dance parties. While a bit left of centre, engaging in a dance party is a great activity for grandkids and grandparents to do together. It burns off energy and for the kids, the idea of seeing their grandparents dancing will be priceless!
Sharing quality time with your grandkids
There is nothing quite like the love between grandparents and their grandchildren. The special bond that forms is heartwarming and the memories shared will undoubtedly last a lifetime.
However, sometimes it might be hard to think of memory making activities. Instead of sitting on the lounge and watching favourite programs or movies, get creative! By embracing new trends and old classics, there will never be a dull moment at grandma and grandpa's house.
By taking the time to create and participate in activities that your grandkids enjoy, they feel seen, loved and special. In fact, each sheet fort you build together and every dance party you hold really are the stepping stones towards building an everlasting bond.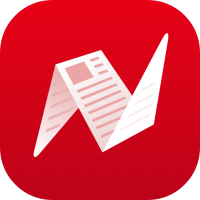 This is original content from NewsBreak's Creator Program. Join today to publish and share your own content.