HOUSTON, TX — Houston Community College or HCC graduate Love Omoruyi joined the San Antonio, Texas-based supermarket giant H-E-B as electrical maintenance and IT field technician in August 2020. For Omoruyi, the definition of a good job is one that you don't mind going to each day, and his gig at H-E-B fits that description and more.
The 26-year-old and father of one Omoruyi claimed that it's an awesome job. According to him, he does whatever they need from setting up firewall switches to fixing cash registers and scanners. Whenever there's a power outage, Omoruyi is the one who goes to the computer room and finds out which switches are down and puts them back.
Furthermore, in 2014, Omoruyi graduated from Alief Early High School with both a high school diploma and an Associate of Science degree from HCC as a dual credit student.
Omoruyi, who is of Nigerian descent, said that he has always been interested in computers. When he was 12 years old, he was building gaming PCs, and also pursuing music, playing drums for my church.
He learned a lot more about information technology or IT and made a decision to focus on networking at HCC. After Omoruyi is certified in CompTIA A+, currently, he plans to take the Network+ certification test and go back to college this fall to study Linux Administration.
Adjunct Professor of Computer Networking at HCC Josh Lo stated that Omoruyi is very ambitious and has a high standard for himself to reach the height of his career in the IT field. Lo also added that him being a single dad, he's got a lot riding on him.
According to Lo, Omoruyi wants to provide a better life for his family, and he's always looking to learn more skills to help him advance in his career.
Omoruyi's job at H-E-B provides a solid footing for him to implement the skills he has learned and gain new knowledge along the way. This August, Omoruyi took on a project to install time clocks for employees of H-E-B and he was able to put much of what he learned from HCC to use.
He is grateful for his education at HCC and he's definitely seeing how everything he learned is being applied to the field.
Further information about HCC is available on their website at https://hccs.edu.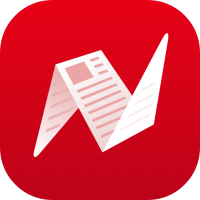 This is original content from NewsBreak's Creator Program. Join today to publish and share your own content.