HOUSTON, TX — The University of Houston-Downtown or UHD Professor of International Politics Dr. Leena Thacker-Kumar has acquired the International Affairs Fellowship for Tenured International Relations Scholars from the Council on Foreign Relations or CFR, an independent nonpartisan think tank made to inform the public about the foreign policy choices facing the U.S. and the world.
This recognition facilitates practical experience in the foreign policy-making field, providing a 12-month placement at a United States federal government agency or with an international organization.
Founded in 1967, the International Affairs Fellowship is the CFR's hallmark fellowship program which aims to bridge the gap between the study and making of U.S. foreign policy by creating the next generation of scholar-practitioners. They select the fellows based on their achievements and promise, depth and breadth of professional experiences, a firm grounding in foreign policy and international relations, and their submitted applications' quality.
As the first UHD faculty member to receive the prestigious fellowship, Thacker-Kumar will spend a year working with the Center for Conflict and Violence Prevention within the United States Agency for International Development (USAID). The Fellowship will directly complement here ongoing scholarly activities which consist of recent research efforts discussing COVID-19's impact and subsequent governance issues on the Middle East's fragile nations.
Thacker-Kumar hopes to understand how USAID develops and implements strategies to deal with increasing radicalization in states that face capacity, security, and legitimacy gaps and how it helps establish governance structures that lead to strong state-building. In the Middle East, the fragile states are already strained for resources, and currently, the pandemic burdens them.
She added that they face the growing influence of terrorist organizations stepping in to provide services that they themselves are unable to provide and in doing so, these terror groups are challenging the authority of these states and setting themselves up as viable alternatives. This has raised major governance issues and fears that the bolstering of terrorist groups will lead to further destabilization in the Middle East.
Thacker-Kumar claimed that the fellowship is one-of-a-kind as it provides scholars with hands-on experiences in an area of research and bridges the know-doing gap by enabling faculty members to work in the field on projects involving practical policy-making and implementation.
She stated that the relationships and contacts that are built-in international organizations like USAID have the potential to open new doors for UHD students for internships and jobs and widen the eminence of the University. She expressed her excitement about the opportunity and proudness to be part of an institution like UHD that supports her fellowship with the Council on Foreign Relations.
To learn more about the University of Houston-Downton, visit their website at https://uhd.edu/.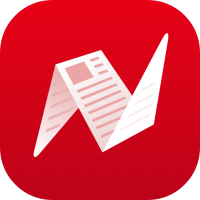 This is original content from NewsBreak's Creator Program. Join today to publish and share your own content.