HOUSTON, TX - National Bacon day falls on September 4. Bacon is delicious in almost any form, whether it's folded around a piece of meat or combined with chocolate. Houston has a wide variety of places to eat bacon. On National Bacon Day, you'll have an excuse to eat all the bacon you can find in Houston.
1901 N. Shepherd Suite 4, Houston, TX 77008
Nestled at 19th and Shepherd Streets in Houston Heights, Hugs & Donuts is a specialty doughnut store. From glazed to fruity pebble crunch, they have it all, including bacon donuts. The Maple bacon consists of a cream-filled doughnut with a bacon coating. It's a restaurant favorite to serve crunchy and sweet together.
3217 Montrose Houston, TX 77006
Snooze will be there when you wake up. There are now three sites of the diner-style eatery in Houston. Try out "The Beat" for a tasty bacon dose. Arugula and others ingredients are placed on top of the ciabatta bun, which is baked. It's a good idea to include avocados!
106 Westheimer Rd. Houston, TX 77006
Wouldn't it be great if every dinner had Macaroni & Cheese and Bacon? When it comes to macaroni and cheese, Jus Mac is the place to go in Houston! As the name suggests, the notion is exactly what it sounds like. It is a mac-and-cheese lover's paradise, with options such as roasted poblano, pepper, and a traditional version of broccoli and cheddar cheese. On the menu, you'll always find more than 20 distinct varieties of macaroni! The recommended dish is the Armadillo. It consists of bacon, cream cheese sauce, and other tasty ingredients.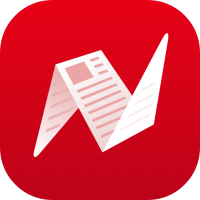 This is original content from NewsBreak's Creator Program. Join today to publish and share your own content.