HOUSTON, TX - The University of Houston (UH) sits at 4800 Calhoun Rd, Houston, TX 77004, United States. Founded in 1927, UH encouraged its students to pursue a passion for study, innovation, leadership, and determination to achieve greatness. On such a large urban campus, they offer a wide range of undergraduate, postgraduate, and doctorate and continuing academic courses to their students.
UH is the center of advanced research facilities, graduates who have gone on to achieve international recognition, and one of the most multicultural student communities in the Houston region, making it one of the top institutions in the country. UH contributes a crucial part in boosting the growth of the economic sector in Houston and the state of Texas. They produce a yearly impact on the economy of $6.4 billion in Greater Houston and $7.7 billion in Texas.
Moreover, the Office of the Provost has several programs that support its core objective. Two of which are 50-in-5 and Cougar Initiative to Engage.
50-in-5
The program is a new university-wide initiative that aims to increase the university's academic output by 50 percent by 2023. The University of Houston has embarked on a daring new endeavor to take it to surpass its current status as a comprehensive research university and into the prestigious Association of American Universities (AAU).
Cougar Initiative to Engage (CITE)
The Cougar Initiative to Engage (CITE) is the university's measure to expand the amount of high co-curricular learning programs and the percentage of undergraduate students engaging in these activities at the university. CITE is a medium for every student to have a significant improvement on each individual and larger communities.
Embracing heterogeneity, the University of Houston acknowledges its duty to create a welcoming, open atmosphere where all students, professors, and staff from all walks of life can study, contribute, and engage together in harmony.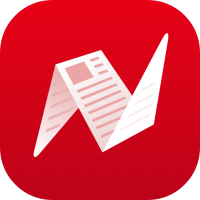 This is original content from NewsBreak's Creator Program. Join today to publish and share your own content.