Houston, TX - The majority of individuals are familiar with the testosterone hormone. Testosterone affects male conduct. If it's too little, it may lead to a reduction in desire, while too much can lead to aggressive and irritable behavior in men. No one understands how exactly testosterone achieves all of that. Beau Alward, assistant professor of psychology and biology at the University of Houston, is about to uncover how testosterones work to achieve those results. He receives funding from the National Institute of General Medical Sciences for $1.9 million.
Alward mentioned that although he was aware that androgens such as testosterone influenced social conduct, he still did not understand which elements of social behavior androgens organized and how they did so. He didn't understand the process behind the result. When it comes to answering such issues, Alward will rely on African cichlid fish Astatotilapia burtoni (A. burtoni) and state-of-the-art tools such as single-cell genomics, whole-brain imaging, and rich social behavior paradigms.
Alward removes different androgen receptors (ARs) in A. burtoni by using CRISPR/Cas9 gene-editing technology. These mutants, ARα, ARβ, or both, are necessary for different physiological and behavioral elements of social status, so they are perfect for the intended projects. Alward will use the social behavior paradigm by using the combination of AR-mutant burtoni and pharmacology.
Together, the combination can provide light on the molecular and neurological underpinnings of social behavior, as well as the link among steroid hormones, gene expression in the brain, and neuroplasticity, the brain's ability to alter and respond to change. Alward also said that This type of AR mutant does not exist in any laboratory in the world.
On the grounds of this, his research result is significantly novel and in a distinct position to answer these issues related to the hormonal of the brain and social behavior.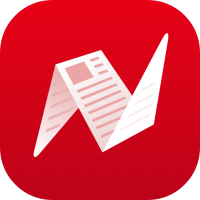 This is original content from NewsBreak's Creator Program. Join today to publish and share your own content.