HOUSTON, TX - In Houston, certain areas can create a feeling of tranquility and serenity, despite the city's image as a hub of traffic and impatient drivers. For those who need some quiet time to themselves, these locations are ideal.
Houston Arboretum and Nature Center
4501 Woodway Dr, Houston, TX,
Houston Arboretum, despite its proximity to the bustling Galleria, is a tranquil and picturesque retreat. Moreover, it's a location where you can ponder and hear the buzz of nature. This location is teeming with wildlife, including owls, hummingbirds, turtles, odd plants, and flowers. Over five miles of paths make it a pleasant spot to run.
6000 Fannin St, Houston, TX
Awe-inspiringly, gorgeous, and quiet, the Japanese Garden is a haven of peace and tranquility. Japanese Garden sits in Hermann Park and, it is full of cherry trees, maples, azaleas, and many more. It's easy to lose yourself in the tranquility of the waterfalls cascading over the rocks and the goldfish swimming in the scattered ponds for hours on end. Only a few people are running and taking their dogs for a walk in the mornings.
1533 Sul Ross St, Houston, TX
Somehow, walking around obscure sculptures and artworks has a relaxing effect. There is a peaceful and stylish ambiance related to the Menil Collection, which sits in Montrose. Despite its surreal art, the Menil Collection includes a wide range of artifacts, from unusual masks dating back to 2500 B.C. to Rene Magritte's paintings. If you're interested in art, this is a great location to spend some time.
Edith L. Moore Nature Sanctuary
440 Wilchester Blvd, Houston, TX
During nature walks, this wide-ranging park is ideal for birdwatching and animal viewing. Edith Moore Nature Sanctuary is home to a wide variety of birds, reptiles, animals, and plants. Throughout the park, there are wooden seats for people who want to read in peace or take in the scenery. Edith L. Moore Nature Sanctuary opens every day from 7 AM to 7 PM for free.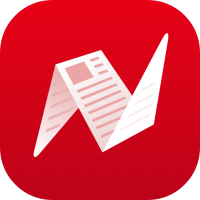 This is original content from NewsBreak's Creator Program. Join today to publish and share your own content.