HOUSTON, TX - When the world cup comes to North America in 2026, Houston wants to be a part of hosting the globally renowned sporting event. Sixteen locations in Canada, Mexico, and the United States will hold the event in 2026. In the United States, 17 cities are currently fighting for a place. Only 11 cities will secure the position.
Houston's 2026 World Cup Bid Committee, led by Harris County – Houston Sports Authority, keeps fighting for Houston's inclusion as a host city. Six matches at NRG Stadium, according to the committee's president Chris Canetti, would be equal to six Super Bowls. As a result of hosting the huge event, Houston's economy might get a $1.3 billion boost. Canetti said at an event in 2019 that multiculturalism gives the city a solid prospect to earn a seat.
There are plans for FIFA to visit Houston shortly as part of the process of selecting host cities. Another recent Houston committee campaign is named "The Art of Soccer." The project allowed corporations to financially support the bid by working with Houston artists to design soccer balls. This effort represents Houston's last chance to host the World Cup in 2026, much like a soccer match nearing the minutes of 90.
One of Houston's artists and an instructor at the Houston School of Art & Design is Joseph Macas. The following is a summarization of his involvement in decorating the soccer ball. Students at the Houston School of Art & Design have painted soccer balls for Enbridge, Region's Bank, Intel, NRG/Reliant, and Sugar Land. His supervisor, Amber Cleveland, alerted the Chevron Houston Marathon that he will be running in the 2022 Houston Chevron Marathon. Chevron Houston Marathon felt it would be wonderful for him to decorate the ball as an artist and a marathon runner.
This was his first major effort beyond teaching. On a professional level, this was a huge leap towards collaborating with larger companies. This project offered him the opportunity to demonstrate some of his design and painting skills.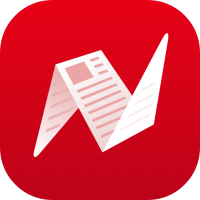 This is original content from NewsBreak's Creator Program. Join today to publish and share your own content.