HOUSTON, TX - Superintendent Millard House visited two HISD middle schools, Attucks Middle School and Stevenson Middle School to learn about the school's effort in adjusting the learning gap caused by pandemics.
Learning loss is when students experience loss of academic skills after a long summer break, which usually takes about 2.5 months of learning loss. However, according to some national studies, the pandemic has elevated the loss to 5.7 months of learning this school year.
House also said that this has been an issue in every summer break, and this year is a top priority now. Though there were some obstacles last year, House is assured that all the teachers and students are capable enough to do better this time.
Attucks Middle School has prepared to group the students based on their needs, using student-specific data as the guiding point. Therefore, they can focus on helping the students to maintain their grade level progress along with addressing the learning gaps.
Initially, each student will have to go through testing combined with other states' test scores in the beginning year to determine their own needs in the right group.
Meanwhile, Stevenson Middle School initiates a new addition as an effort to address learning loss called Dragon Time. It is an intensive small-group intervention guided by a teacher who will monitor how far the students have been doing so far, Principal Christyn McCloskey said.
Mc Closkey acknowledged that even though this technique may take some time, she can assure that the students and parents will have their full support to overcome these issues over the past year.
Mc Closkey aims to set a growth mindset for the students by encouraging them — whatever happened last year, today is a new day and it will be a step further by learning together.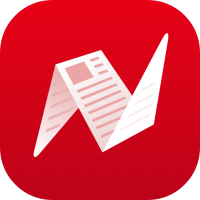 This is original content from NewsBreak's Creator Program. Join today to publish and share your own content.