HOUSTON, TX - No one should be surprised that Houston has excellent American food in a city famed for its diverse cuisine. Small and inexpensive eateries abound in the U.S.'s fourth-largest city, serving up delicious burgers, hot dogs, and french fries. But, where are the more formal American restaurants to be found? In this article, you'll find a list of the best Houston restaurants that bring vibes and styles of stateside classics.
1103 South Shepherd Drive Houston, TX 77019
Backstreet Café sits in a converted house on Shepherd Drive. Ever-changing choices of salads like goat cheese with pears, walnuts, and warm bacon dressing, or lentils and feta in a garlic vinaigrette, are just a few of the new American dishes made by Chef Hugo Ortega.
Served with garlic mashed potatoes and sautéed spinach, the meatloaf tower is a lunch and supper classic. You can also enjoy your brunch with their popular jazz vibes from the Bob Chadwick Trio on Sundays from 11 AM until 3 PM.
701 Texas, Lancaster Hotel Houston, TX 77002
Director of Food and Beverage Allan Levine and Chef Fernando Huerta highlights the reimagined cuisines in their restaurant, cultivated F+B. At Cultivated F+B, art acts as the primary focus at their restaurant.
Cultivated F+B offers refined modern American cuisine, including the Deviled Egg Collection, Braised Short Rib Tacos, Fernando's Chilaquiles, and Cast-Iron Seared Scallops. While enjoying their meals, visitors may take in the sights and sounds of America's largest theater district, thanks to newly added outdoor dining.
1611 Lamar Houston, TX 77010
The Grove sits across the street from the convention center. This restaurant is one of two restaurants inside the downtown park, Discovery Green. The Grove, located on the south side of the park, has a view of a stand of mature live oaks in the distance.
Designed by chef/owner Robert Del Grande, the cuisines at the grove offer steaks, seafood, and rotisserie dishes. On the bar menu, you'll find more casual meals, including the signature cheeseburger.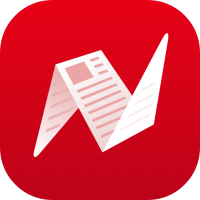 This is original content from NewsBreak's Creator Program. Join today to publish and share your own content.