HOUSTON, TX - The National Rifle Association (NRA) regrets to notify you that they have chosen to cancel the 2021 Annual Meeting & Exhibits due to concerns regarding the safety of the NRA family and community. The event was supposed to take place in Houston from September 3 to 5, 2021. This cancellation applies to all Houston programs and conferences. The NRA will inform the people and community if there is any reschedule date for the exhibits and meetings.
COVID-19 data report in Harris County, Texas, was the subject of their thorough analysis that led them to this tough decision. Before making this choice, they also discussed with medical specialists, local governments, key sponsors, and exhibitors, along with numerous NRA members.
All of the events, social gatherings, and conferences at the NRA annual meeting draw tens of thousands of people. It's not just the finest weaponry and accessories on the show that makes their yearly meeting so interesting. It's also the group meetings for which many people travel hundreds, if not thousands of miles to experience.
There is no doubt that providing the NRA attendees with the complete guest experience they deserve would be difficult, if not impossible. The National Rifle Association prioritizes the health care of all of its members, staff, sponsors, and supporters. NRA attendees will return home to family, friends, and coworkers from all across the country, so any effects of the virus might have a broader impact than just the attendees themselves. Those are some of the reasons they chose to annul their 2021 meeting and exhibition.
They also express a special thanks to the George R. Brown Convention Center, state and local authorities, community organizers, surrounding hotels, and many event venues throughout Houston. NRA looks forward to hosting the next event in Louisville, Kentucky, in May 2022. To keep the community safe, they'll continue to sponsor numerous other NRA local events and smaller gatherings that honor Second Amendment freedom.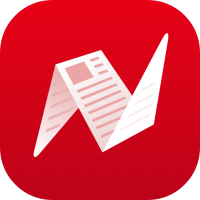 This is original content from NewsBreak's Creator Program. Join today to publish and share your own content.