HOUSTON, TX — It's not hard to find some of the best coffeehouses in Houston. Caffeine addicts can certainly enjoy the diverse and splendid coffee scene in this city.
In fact, there's plenty of coffeehouses that are particularly interesting due to their cozy and unique concepts alongside their wide selection of great quality coffee grounded from the best coffee beans. Take a peek at this list of cozy coffeehouses you can visit in Houston.
Looking for a place where you can grab an excellent quality coffee and the finest wine after? Secret Garden is the answer! This venue is described as a hybrid patio garden bar that serves international specialty coffee and cocktails in the heart of downtown Houston at the luxury Aris Market Square Apartments.
Surrounded by their vibrant patio decorated with floral splendor, Secret Garden provides a splendid downtown escape with its wonderful greenhouse that's adorned with various enchanting floral arrangements. The best part of this venue? They offer some of the best international coffees namely Greek Espresso and Turkish Coffee that are served between the hours of 8 AM and 3 PM.
Wolfsmiths Coffee offers you an unforgettable experience. Established in 2009, this venue was built around the idea of creating a place for everybody to gather have a great time. This place is an air-cooled culture-centric lifestyle mobile cafe.
Their unique venue concept aims to provide a home for people who enjoy coffee and co-working in a unique, motorcycle and classic car space. You wouldn't have thought that Wolfsmiths is actually a fully operating motorcycle repair shop that also serves tea, kombucha, beer, and yes, pastries.
This cafe will indulge your palate with their siphon-made coffee. Siphon is serious about their coffee beans as they've been working with both local and national coffee roasters, creating a wide selection of great quality of brewed and espresso-based beverages.
This place is also perfect for those who are looking for another kind of "pick-me-up" as they offer local craft beer on tap. Their wine selections are also way beyond average.
In addition to their excellent servings, Siphon's cozy, neat and modern venue is the cherry on top, making it one of the must-visit places in Houston.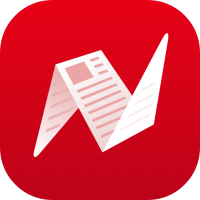 This is original content from NewsBreak's Creator Program. Join today to publish and share your own content.