HOUSTON, TX - Dr. George Harne, the Dean of Arts & Science at the University of St. Thomas shared his thought about liberal education in a book entitled "The Love of Learning: Seven Dialogues on the Liberal Arts" by Margarita A. Mooney.
Along with Harne and six other leaders of liberal learning tradition, Mooney held a discussion with various aspects of topics. She highlighted new insights when discussing "how the liberal education can make each of us more fully human — and our culture more humane."
Meanwhile, Harne explained his part of the book explores how liberal education also contributes to educating someone as a whole. He seeks to achieve that purpose by carrying out this education to the community as an important role.
At the UST, liberal learning is the foundation of the university's professional programs to guide the students toward a Catholic vision and what UST strives for, "to form the mind, heart, and hands of its students for this life and the next."
Through liberal learning, students are offered comprehensive and integrated education of the reality depicted by Plato. So students can focus on educating themselves by thinking as free human beings.
Anyone who has a big curiosity in liberal learning should read this book, said Harne. In addition, each chapter of the book contains discussion questions and reading lists which are a great resource for seminars, formation, as well as the institution's faculty and students.
Since the book is getting more attraction from media and reviews, Harne responded by giving an explanation. He said that the recent education in our country only brings more harm than good. The students are taught through a therapeutic approach that often leads to narcissistic commitment to self-discovery, self-creation, and self-satisfaction.
Therefore, this book is made to raise more questions and insights that most people might have been thinking about for a long time. The readers are encouraged to consider implementing liberal learning for their own lives.
For more details on how to get the book, visit here.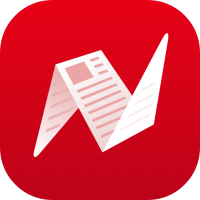 This is original content from NewsBreak's Creator Program. Join today to publish and share your own content.