HOUSTON, TX - Texas Children's Hospital psychologists have been working with children of all ages who struggle with symptoms of anxiety and obsessive-compulsive disorders.
This happens especially due to the pandemic COVID-19, which changes the school's learning system. Therefore, students may encounter difficulties shifting from offline classes to virtual classes.
As the students enter the new school year, parents are encouraged to identify typical anxiety reactions that might happen to their children and help them cope up properly.
1) Anticipate mixed emotions
There can be a big transition in their emotions about how to feel about going back to school. They might feel disappointed to wake up early in the morning, but also feel excited to see their friends, and then they can also feel difficult to sleep before the first day so they can become more irritable to handle.
2) Anxiety symptoms
The increase in their anxiety levels comes alongside physical symptoms. The psychologists called it "forms of avoidance or reassurance-seeking." This is when they feel pains in the morning or before bed, like headaches, stomachaches, muscle pain, or vomiting. They also tend to show aggressive behaviors by crying and begging not to go to school, or wonder all the what-ifs at school.
3) What to do
The children react that way because they feel that it's too scary or difficult to handle by themselves. The first thing to do is encourage them by validating their feelings or reassure them about what time they will be picked up from school. However, if the children keep repeating the same reassurance question, parents can distract and direct them to something else.
4) When to seek help
If those symptoms happen for weeks, it's best to seek professional help especially if they have trouble sleeping, depressed mood, change in appetite, and avoidance tendency.
Read more about Texas Children's OCD and Anxiety Disorders Program here.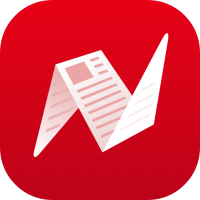 This is original content from NewsBreak's Creator Program. Join today to publish and share your own content.