HOUSTON, TX — Treatment at the University of Texas MD Anderson Cancer Center has left many positive impressions on cancer patients. One of them is Beth Norris, chief nurse at the regional hospital system in south Louisiana, who had multiple myeloma — a cancer of plasma cells in the bone marrow.
After being diagnosed with multiple myeloma in March 2015, Norris decided to select MD Anderson since the institution was ranked number one in the United States for cancer treatment.
While undergoing treatment at MD Anderson, Norris said she received outstanding service. She was amazed at how the transporters who brought her to her destination introduced themselves and explained the time needed to arrive, including unexpected things she might experience along the way.
She was happy with the service provided by the housekeeping personnel, who always asked if they could come in to clean her room. She also appreciated the ability to order meals whenever she was hungry.
She was also fascinated by the simple explanation or language used by the doctor who helped her understand the multiple myeloma treatment she was experiencing. All questions she asked, including from her husband, were presented in layman's terms that were easy to understand. In addition, she also felt comforted because she got a response in less than 24 hours every time she sends an email through MyChart — the hospital's app.
Prior to being diagnosed with multiple myeloma, Norris almost never took aspirin because, as a nurse, she is the one who always gave the medicine, not the one who receives the medication. She admitted the reversed situation made her feel a little strange.
Being a patient at the time, Norris tried to stay independent by pushing and picking up her IV pole by herself. She felt comfortable and safe during her treatment there because the doctors always gave their full attention. The staff were also empathetic and always enthusiastic about what they do. Her extraordinary experience makes Norris proud to be part of the healthcare industry.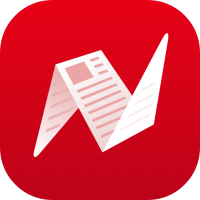 This is original content from NewsBreak's Creator Program. Join today to publish and share your own content.