PASADENA, TX - The Bridge Over Troubled Waters, Inc., also known to the community as The Bridge, is a non-profit organization located in Pasadena and in Baytown. The Bridge provides victims of domestic violence, human trafficking, and sexual assault with complete services and assists them to be able to live a free of violence life.
With the mission "to offer support, provide safety and prevent domestic and sexual violence," They have been serving SE Harris County and the Greater Houston area since 1987. Their core belief is that "everyone has a right to live a life without violence and to walk in their full potential as a human without regard to race, color, national origin, age, sex, ability, sexual orientation, religion, or political beliefs."
They offer a range of services to help their clients heal emotionally and physically. These services cover domestic violence, sexual assault, emergency shelter program, housing, children's services, education and prevention, advocacy, and therapy. All the services provided are free to anyone who needs them with a guarantee of confidentiality.
To make all their programs work, The Bridge is also open for volunteers to participate and get involved. According to this organization, volunteers are their backbone as they can help their clients to recover their trust in humanity. In 2019, there were 12,852 volunteer hours and 5,023 hours for 2020. These are the numbers that made it possible for The Bridge to keep on functioning.
To this day, the Bridge is still working toward its vision "to be a visible force and leader in the community as an advocate against the occurrence and effects of domestic violence and sexual assault."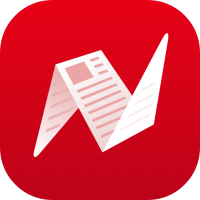 This is original content from NewsBreak's Creator Program. Join today to publish and share your own content.