HOUSTON, TX — A Houston Baptist University alumnus, Quincy Collins, decided to dedicate himself to serving the community. His decision to serve the community began with an incident seven years ago when a church member's house caught fire and demolished all of her property.
At that time, as an active member of the church, he and all members of the local church donated items needed, such as clothing, household essentials and even provided a place to live for the member.
Collins also enlisted the help of his fellow musicians, and nearly $800 was raised to buy food and other essentials distributed to the member's family.
Since then, he has dedicated himself to giving back to the community. Every year, he and his musician friends collect donations and provide food to families in need.
After discussing with community leaders and police officers in Fort Bend County, Collins discovered that so many children are food insecure and do not have access to adequate food outside of school.
His mission became clear: to deliver food to children and their families during the Thanksgiving holiday and send groceries for a week to families in need. The mission, which he called "Families Helping Families", a nonprofit organization, has grown into a larger one and impacted the community.
As a form of adjustment to the COVID-19 pandemic, he changed his delivery model through pick-up events. In 2020, the organization distributed groceries to 300 families at pick-up locations. This year, the organization has a mission to serve 3,000 families.
Collins admits that he is very grateful that his mission has been successful until now, thanks to the support of volunteers, donors, and the team from his Families Helping Families organization.
While studying at HBU, Collins chose Music Performance as his first major and Business Finance as his second major due to the dual degree program offered at the university. Studying at the university has helped him understand more about Christianity and strengthen his relationship with Jesus Christ.
He also met his wife, Martinique "Nikki" Bowman Collins, at the university, where they graduated together in 2005. After graduation, he worked as a financial analyst and moved to work in the telecommunications industry for more than 10 years. Currently, he has two children, Quincy and Sydney.
For those who would like to volunteer, make a donation, or find out more about his nonprofit, please visit http://fhfhouston.com/.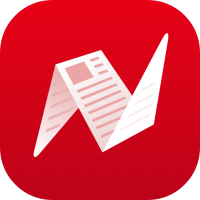 This is original content from NewsBreak's Creator Program. Join today to publish and share your own content.