Houston, TX - Whenever there is a heavy rain, and storm, Houston can get flooded because of its low elevation. The water bodies will then reach the land and sweep over anything on the ground. This includes pesticides, garbage, human and animal waste, oil, and other harmful things.
The contaminated flood water that runs back to the water body will be reprocessed to be consumed by Houston's residents. Despite the efforts to provide clean water for everyone, the Government still receives dissatisfied responses over it.
People are getting concerned over what might be on their drinking water, even after the Public Works and Engineering Department (PWE) stated that all the water has gone through filtration and treatment. Some of the usual concerns from the citizens are: worms, foul water, murky color, algae, and molds.
Regardless of the complaints, the Public Works and Engineering Department still stands with the claim that they have already done everything in their power to produce consumable water. Their explanation for what the resident has experienced might be caused by what was inside the pipe or in the process the water went to the resident's place.
Common health issues that arise from unclean water include: digestive system illness, reproductive problems, neurological disorders, and other things. Aside from health issues, restaurants are also receiving complaints over the different taste and smell.
Some people choose to buy bottled water even though it costs more to ensure their safety. If this option is not for you, there are some ways for you to reprocess water by yourself. These include sterilization through boiling or bleach mixing, ion tablets, and home water filters.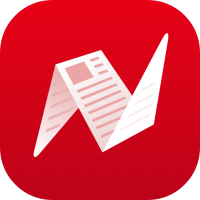 This is original content from NewsBreak's Creator Program. Join today to publish and share your own content.