HOUSTON, TX — MD Anderson Cancer Center shared the story of its patient with anal cancer, Melissa Rickenbacher. Thanks to treatment at the cancer center, she is now cancer-free.
Initially, she thought she had hemorrhoids after seeing blood in her stool in 2013 and this was also supported by the opinion of a surgeon after undergoing a colonoscopy in the same year.
Starting to feel pain while running, Rickenbacher underwent another colonoscopy in 2017. The doctor encouraged her to consult with another surgeon as something did not look normal.
A colorectal surgeon advised her to do a deeper biopsy and at that time, the lymph nodes in her pelvis also started to grow. Meanwhile, the gynecologist she met advised her to do a biopsy and MRI of her lymph nodes and the result was that she probably had metastatic cancer.
And at the end of her journey to find out what happened in her body, she received a diagnosis of stage IV anal cancer, which was urged by her local oncologist to start treatment immediately.
But she decided to ask for a second opinion at MD Anderson. On September 20, 2018, she met with the radiation oncologist Dr. Emma Holliday and the colorectal surgeon Dr. Brian Bednarski at the cancer center.
Soon after her first appointment, she started six weeks of radiation therapy and chemotherapy. She experienced nausea, which affected her appetite and suffered from diarrhea and skin irritation.
To reduce the side effects of therapy, the Integrative Medicine Center at the center offered her some solutions, namely acupuncture and relaxation techniques. She also met with the psychiatrist Dr. Jerry Ignatius and the psychologist Dr. Aimee Christie, who helped her accept her diagnosis and focus on meditative healing.
Thanks to her faith, support from her family, especially her husband, who has always been faithful to accompany her, her friends, the staff and doctors at MD Anderson, and laughter now, Rickenbacher has been free from cancer.
To those facing a cancer diagnosis, she suggests that they need to talk to people who are going through the same thing in the waiting rooms, look for the positive side of their suffering, joke about everything, even in tough conditions, and of course, don't lose hope.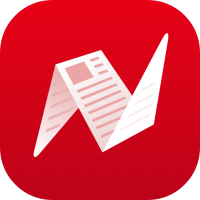 This is original content from NewsBreak's Creator Program. Join today to publish and share your own content.