HOUSTON, TX — University of Houston wheelchair tennis coach Michael Cottingham was offered to bring the power of disability sport directly to Afghanistan short after its war in 2001.
Cottingham has traveled around the world championing wheelchair athletics for the past twenty years. Now, he is an associate professor of sport and fitness administration and director of the Adaptive Athletics program at the University of Houston.
He also has a significant role in developing El Salvador's national wheelchair tennis program in 2003 and is a leading researcher on the quality of life benefits of disability sports.
His recent trip was to Dhaka, a highly populated and poverty-stricken capital city of Bangladesh in South Asia, where he learned of a nonprofit social services organization, Sports for Hope and Independence.
SHI is in desperate need of sport-specific wheelchairs to meet the needs of its adaptive athletics teams. According to the World Health Organization, over a million people are living with disabilities in Dhaka.
Since the sports chairs are much more expensive — costing a minimum of $2,000 each — Cottingham acknowledged that there are financial barriers to overcome in Dhaka.
"There are prohibitively outrageous financial barriers to overcome in Dhaka compared to the abundant resources we have here in the United States. Not only does the nonprofit not have enough chairs to fill the need, the chairs they do have are inferior," said Cottingham.
On the other hand, the in-person wheelchair sports at UH is paused last spring due to the pandemic. Therefore, Cottingham's adaptive athletics class shifted focus to the urgent need in Bangladesh.
Cottingham uses his extensive connections across the country and successfully secured 40 used sports wheelchairs from generous community-based disability sport programs interested in upcycling their old equipment. Donations came in from New York to Pennsylvania, North Carolina, Minnesota and many other places.
Currently, the chairs are being refurbished at UH for class credit by students. They hope to ship the chairs by boat to the American Embassy in Dhaka since it's more cost-effective than sending them directly to SHI.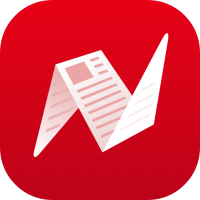 This is original content from NewsBreak's Creator Program. Join today to publish and share your own content.