HOUSTON, TX—Air Alliance Houston joins community members and groups around the country in encouraging the US Environmental Protection Agency, or EPA, to tighten federal chemical risk management and safety procedures.
AAH gave its testimony at a public listening session on Thursday, July 8 at a public listening session by the EPA. Additionally, this session was the second meeting in a series of public meetings hosted by the agency on considering changes to the Clean Air Act's Risk Management Plan (RMP) rule, that also known as the 'Chemical Disaster Rule.'
In fact, as a member of the Coalition to Prevent Chemical Disasters and through litigation, Air Alliance House has been making its move in this matter by calling for stronger federal protection for years. Furthermore, its most recent attempt is in a pending lawsuit sponsored by Earthjustice contesting the Trump Administration's revocation of the 2017 Chemical Disaster Rule, which mandates facilities to increase their risk management and safety systems.
The Executive Director of Air Alliance Houston, Bakeyah Nelson gave a reminder on how unpleasant that industrial hazards gave bad effects on people in the Houston region, even portray as the daily threat. While apparently, it is people of color and working-class neighborhoods who bear the brunt of the health and safety risks. She also emphasized that with the increasing of storm frequency and intensity due to climate change, emergency preparedness plans must be strengthened.
Air Alliance Houston is a non-profit organization committed to working on reducing the public health issues caused by air pollution and advancing environmental justice in Houston.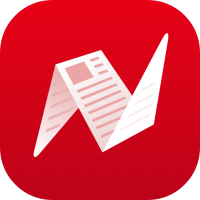 This is original content from NewsBreak's Creator Program. Join today to publish and share your own content.