HOUSTON, TX — Barrios Technology has awarded a fellowship to Ariful Bhuiyan, Assistant Professor of Mechanical Engineering at the University of Houston-Clear Lake. He will continue his ongoing research in the field of biomechanics.
Bhuiyan said his doctoral dissertation focused on anterior cruciate ligament (ACL) injuries. Presently, he is continuing his research on the knee joint by studying osteoarthritis in the knee, for which there is no treatment except the total knee replacement.
Currently, he was collaborating on a project in which he's doing simulation work for knee device product performance evaluations. "As new designs are developed, I'm evaluating those devices," he said.
Bhuiyan said total knee replacements (TKRs) were costly, both in terms of money and in terms of time lost from school and work to recover.
With the $5000 in fellowship funds he received from Barrios, Bhuiyan said he is able to purchase the technical support that he needs to use the software for evaluating the devices.
"Additionally, the funds cover books I need, and make it possible for me to attend conferences and training in the use of the software," he said.
For people needing a TKR, a newer, more efficient product is necessary. He explained that there are several commercial devices, but there are a lot of issues with those products. He needs to solve them and come up with a better design.
Commonly, osteoarthritis is associated with older people, but Bhuiyan said that in some cases, even much younger patients can show signs of this painful, debilitating problem.
Bhuiyan will use the funds to advance knee replacement research. He added that the funds would last a year, but the study won't end there. "I will continue my research forever," he said.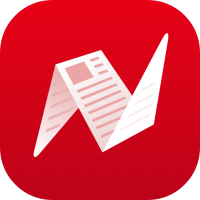 This is original content from NewsBreak's Creator Program. Join today to publish and share your own content.