HOUSTON, TX - In the picture are Joann Watson and Sheri Bradley, two amazing zoo registrars at Houston Zoo. Although their roles names may sound unfamiliar, it has a significant impact both on Houston zoo and wildlife.
Joann Watson is working for Houston Zoo as a zoo registrar for 12 years. Although Watson has an M.A. in Museum Studies, somehow she prefers to work with live creatures than historic collections after did some dig in the archeology field. While for Sheri Bradley, another zoo registrar who has been working in the registrar department, has an associate's degree in Naturel Resources-Zookeping. Bradley felt clicked with the registrar role as she learned about the specific position.
Many Houston Zoo registrars wear many hats—from data management, archivist, librarian, teacher, IT support, and government liaison, and many more. Through their wide and various works, zoo registrars are definitely the conservation heroes. Zoo registrars are responsible for curating global animal data and managing the animal database and record. These big data are consist of detailed information regarding all animals at the zoo, like their diet, behavior, training, medical, and veterinary records of each animal.
They also play a major role in influencing wildlife new laws and policymaking through the information and data that they curate, collect, store, and analyze with the purpose of protecting these valuable animals. With that fact, zoo registrars definitely have a vital contribution and dedication in helping to improve and advance conservation efforts around the world.
In addition to that, they also in charge of monitoring legislation to make sure that the Houston Zoo is in compliance with wildlife laws. Zoo registrars work closely with the US Fish and Wildlife Service, Texas Parks and Wildlife, USDA, and CITIES in doing their everyday work.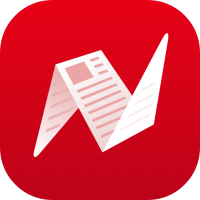 This is original content from NewsBreak's Creator Program. Join today to publish and share your own content.