Courtsey of the artist, Barbara Chase-Ribound
HOUSTON, TX — The Menil Collection is presenting Dream Monuments: Drawing in the 1960s and 1970s from May 21–September 19, 2021, exclusively at the Menil Drawing Institute.
Dream Monuments: 1960s and 1970s Drawing presents works that subvert the conventional notion of the monument as a permanent, grand, or commemorative form.
The exhibit's provisional nature aided artists in envisioning forms at improbable scales and under impossible conditions, radically transforming the monument to have a new set of sensibilities.
These works rethink history while rendering environments as absurd, surreal, and subjective. They are scaled to the size of a page but have enormous ambition.
The exhibition is based on Dominique and John de Menil's unrealized exhibit, "Dream Monuments". Letters, interviews, and notes reveal the various paths the couple considered when developing their theme.
The presentation takes as its starting point an unfinished project. It divides it into thematic sections that trace how artists created studies, proposals, and drawings conceived for the page alone. It is the first time a group of drawings from the original "Dream Monuments" project has been shown together.
The works serve as the foundation for a broader understanding of how artists dealt with the concept of monumentality in the 1960s and 1970s. The original drawings are juxtaposed with those by contemporary artists who sought novel ways to represent monumentality in drawn form.
Dream Monuments is co-curated by guest curator Erica DiBenedetto and Kelly Montana, Assistant Curator at the Menil Drawing Institute.
The Mathew and Ann Wolf Drawings Exhibition Fund; Dillon Kyle and Sam Lasseter; John R. Eckel, Jr. Foundation; Janet and Paul Hobby; Linda and George Kelly; Jani C. Lee; Scott and Judy Nyquist; Leslie and Shannon Sasser; Wawro-Gray Family Foundation; Marcy Taub Wessel; and the City of Houston through the Houston Arts Alliance generously support this exhibition.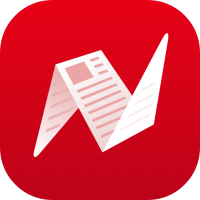 This is original content from NewsBreak's Creator Program. Join today to publish and share your own content.