HOUSTON, TX — San Jacinto College offers money to help cover tuition for students to complete their certificate or associate degree at San Jacinto College through "The 2021 Promise @ San Jac program". This scholarship is a collaboration between San Jacinto College and Pasadena ISD.
However, this scholarship is only eligible for students from South Houston High School, J. Frank Dobie High School, and Sam Rayburn High School.
The 2021 Promise @ San Jac program offers a number of benefits, such as no student debt, more significant career opportunities with greater earning potential than those with only a high school diploma and that it is available to all high school seniors at participating high schools, regardless of GPA.
Students have to go through several steps to be a recipient of this program. The first step is for students to apply for the Promise Pledge through their high school counselor by February 5, 2021. Then apply to San Jacinto College through ApplyTexas.org at no cost by March 12, 2021. Next is to apply for financial aid by April 9, 2021. And the last is to enroll at San Jacinto College by July 16, 2021.
In addition, to remain eligible for this program, students have to enroll in 12 credit hours for the Fall 2021 semester by July 16.
Meanwhile, several students give their opinion about the Promise @ San Jac program.
"The Promise program has benefited me in such a good way by my parents not worrying about having to pay out of pocket for tuition. Being a first-generation college student, Promise is allowing me to be the first person in my family to attend college," said Azhia Alvarez, Dobie HS.
"This has been one of the biggest blessings for my family and I. When my sister was going to San Jac, she didn't have this opportunity so it was harder financially. Now that I'm attending college through the Promise program, it's helped save income that allows my family and I to do more for ourselves," said Gustavo Almazan, Sam Rayburn HS.
If you are interested, you can visit https://www.sanjac.edu/admissions-aid/scholarships-grants/promise-san-jac?fbclid=IwAR3rtczDb9uW4tYyh3Y4r6YGQWeCyHz3kDhrKeq3HMhhzGL3m4DWdze9WQY for further information.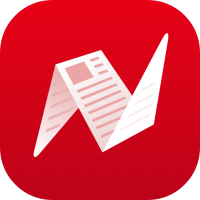 This is original content from NewsBreak's Creator Program. Join today to publish and share your own content.