Ajay Parthasarathy/Unsplash
HOUSTON, TX — State lawmakers have given business and industry leaders a win for the future. Texas and Texans are now better prepared for long-term economic success by aligning the work of the state's three major education and workforce bodies.
Gov. Greg Abbott formalized existing collaborative efforts between the Texas Education Agency (TEA), Texas Higher Education Coordinating Board (THECB), and Texas Workforce Commission (TWC) to develop a robust, accurate, and timely labor market infrastructure that supports planning by signing the Texas Education and Workforce Alignment Act in June, building on the Tri-Agency Workforce Initiative.
This boon to employers, educators, and workforce development practitioners across the state – and, by extension, students and job seekers – comes amid an uneven recovery from the COVID-19 pandemic and the acceleration of a fundamental shift toward technology-enabled, innovation-based economies that is already underway in Houston and across Texas.
Developing a formal, coordinated infrastructure will optimize resources and drive performance throughout TEA, THECB, and TWC. It will provide a framework for establishing state workforce development goals developed in consultation with employers, such as employment targets for jobs that pay a self-sufficient wage for all career education and training programs in the state, as well as the capabilities to measure and improve them.
It will also help build a unified workforce data repository with publicly accessible resources and tools to identify and analyze key education and workforce movements and trends.
The initiative will also collect data on the progress of public schools and higher education campuses, workforce regions, and counties toward achieving established workforce development goals. This data will be useful to education systems, training providers, and others in identifying effective programs and learning best practices.
These provisions will assist educators and workforce development practitioners in growing the workforce required for Texas and its regional economies to grow and compete globally. In turn, individual prosperity and economic mobility will be ensured.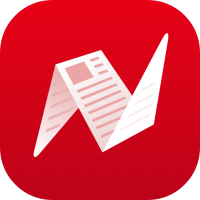 This is original content from NewsBreak's Creator Program. Join today to publish and share your own content.