Glenn Sanford/blog.uhcl.edu
HOUSTON, TX — Glenn Sanford, the newly appointed dean of the College of Human Sciences and Humanities for the University of Houston-Clear Lake or UHCL, said that he hopes to change the lives of his students.
Sanford is a first-generation college student who never dreamed of getting a doctorate or having a career in academia until his own college experience made him think otherwise.
"I spent 23 years at Sam Houston State University, and I loved it there, but UH-Clear Lake is a regional comprehensive university in the same vein — its mission is about giving students the same transformative life experience I had," Sanford said.
When he enrolled in higher education, Sanford only had the short-term goal to study engineering. "Going to college put my life on a completely different path," he said. "It directed me to getting my doctorate, and I got the opportunity to have a university faculty position. Moving to the administrative side gave me the ability to continue the legacy of giving back and helping others."
At the Sam Houston State University, Sanford was a professor of philosophy, became director of the Elliot T. Bowers Honors Program, served as associate dean of the College of Humanities and Social Sciences for five years, and led that college through the beginning of the pandemic as its interim dean last year. He also received his Juris Doctor from the University of Houston in 2012.
Sanford earned his law degree to facilitate his research that focuses on the intersection of law and public policy. "Science provides us data and evidence, and public policy is driven by values," he commented, "That intersection is where the humanities and social sciences are for me."
"I'm interested in public policy and science — how do we connect our values to decision making?" Sanford added.
Sanford said UHCL's focus on engaging with the community and mixing research with teaching was its main appeal. "I would not be as comfortable at a university where the research is the only thing that matters," he said. "It's that mix of community, teaching and engagement, as well as the student body that this university serves, that is what I identify with closely."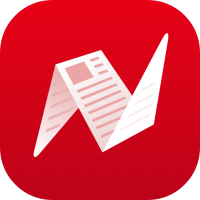 This is original content from NewsBreak's Creator Program. Join today to publish and share your own content.