The roadside eatery that's adored by locals and those passing by Colchester, Conn. had to constantly adapt to new challenges to keep its doors open.
For Sue Bolton, stopping by Harry's Place in Colchester, Conn. is like visiting a nostalgic part of her childhood. Bolton, 71, had been going to the neighborhood hamburger and hot dog stand since she was around 10 years old when her family used to stop by on their way home from the beach. When the COVID-19 pandemic threatened to shut down Harry's Place in 2020, she still tried to support the local establishment by visiting at least twice a month.
"I felt bad for them but it's a matter of people not listening to the rules," Bolton said. "People weren't staying six feet apart."
Following COVID-19's spread to Connecticut, Governor Ned Lamont responded with an executive order detailing several preventative measures. The stay-at-home initiative was signed in March 2020 and recommended that non-essential businesses close down, people keep six feet apart when possible and use precautionary measures like washing hands and disinfecting surfaces. The executive order excluded restaurants, but Harry's Place was not spared from the challenges that came with a global pandemic.
"By far, the most difficult part of the whole process was the masks and the communication," John Garet, head manager at Harry's Place, said. "We were having a hard time being heard, having a hard time hearing what people said and at the same time we were trying not to get too close to them."
Garet has been a manager at the seasonal restaurant for 30 years, 23 of which as a head manager, and said there were a string of back-to-back hurdles that he and his staff had to quickly adjust to. According to Garet, Harry's Place had been planning numerous events that involved big crowds for its 100-year anniversary in 2020, but was soon met with the recommended statewide restrictions. While the burger and hot dog joint was able to open in March 2020 for the season as usual, it had to temporarily close the week of April 8 after difficulties following the COVID-19 guidelines from customers and staff.
To remedy this, Garet said he worked with several town officials and departments to figure out how to reopen safely. First Selectman Mary Bylone said it was a collaborative effort between her, Garet, the local health department, fire department and police troop.
"We worked with him to set up a system and it ended up that the solution was this drive-thru," Bylone said. "When a lot of other places were struggling on how they could continue to provide their food to people, he was thriving."
Garet said that Harry's Place was able to reopen in mid-April 2020 by instituting standard COVID-19 guidelines like requiring masks and social distancing. The outdoor restaurant also converted to a drive-thru a week after its reopening.
"In the first week or two, there was a lot of chaos with cars coming in all directions," Garet recalled. "But once we were three weeks into it, the staff pretty much knew how to do it."
With Harry's Place operating as a drive-thru, Garet said that there was often a need for a police presence during the restaurant's busiest hours to direct cars and people. However, the drive-thru proved to be successful, allowing Harry's Place to stay open for the remainder of the 2020 season.
In 2021, Harry's Place opened for the season earlier than usual on Feb. 27, according to Garet. The head manager said the restaurant still operated as a drive-thru until around May 13 when Harry's Place finally returned to fully normal operations. Garet also said that he's tentatively planning to stay open until Columbus Day this year.
"They survived because they were willing to make the changes that were necessary and some of them were very inconvenient for them," Bylone said. "Instead of saying 'forget about it, we're not going to do that,' it was that willingness to work in partnership which I think made the difference for them."
Garet also attributed the ability to persevere through the back-to-back challenges to his young staff. He said the majority of his staff is between 16 and 22 years old but were willing to go with the flow, follow the health department guidelines as well as Garet's instructions.
"Personally, in my 23 years as the head manager, I've never been more proud of my staff than I have in this past year," Garet said.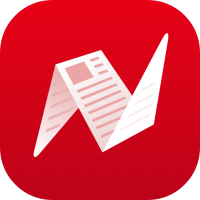 This is original content from NewsBreak's Creator Program. Join today to publish and share your own content.