Photo by Elevate on Unsplash
"It takes a village to raise a brewery." - Hidden Mother Brewery
For good reason, craft brewers get a lot of attention and appreciation from beer fans. Here in the Pacific Northwest, they're definitely popular. And there are now over 31 excellent breweries in Spokane.
However, in the middle of all the excitement and admiration for our favorite breweries, it's easy to forget that wonderful craft beer can be found right in our own backyards at the local brewery.
There are several in Spokane. Actually, there were quite a few of them. And now, we're going to tell you about one of these neighborhood hangouts that you should visit on your next outing!
The Hidden Mother Brewery
So, my wife and I went out to The Hidden Mother Brewery a few weeks ago for a little date night. To be honest, we weren't too sure what to expect. Yet, when we got there, we were welcomed by a pottery-making, beer hocking bartender.
His knowledge of every beer on tap, experience with people, and a keen eye for when we were ready for another drink really taught me a great deal about what a brewery experience can be like. After working my way through half a dozen great tasters, chips and salsa, and some great tacos from the Taco Truck outside we had a great time.
In fact, this has been one of the best places we have gone to in a while in Spokane. All that to say, I think you should check out this brewery next chance you get. Here are a few more details before you head that way for a pint or some tasters.
Location
They are located just off of Washington Street west of Division in north Spokane. They are kind of tucked away off the main road, but that lends to great parking and it makes them easy to find them for a quick pint with friends.
Hours of Operation
The Hidden Mother Brewery is open Tuesday to Friday from 3:00 pm to 9:00 pm, Saturday from 1:00 pm to 9:00 pm, and Sunday from 1:00 pm to 5:00 pm. They were great for coming in on a weekday afternoon and some days they have live music.
What Others Are Saying
Great place for a quick stop after work. The staff knows their stuff and is happy to share how all the beer is inspired. Great selection of ciders as well. - Ian from Renton, WA (Yelp)
Best brewery in Spokane hands down. Every beer was incredible. The service was prompt and polite. If you are looking for a great brewery, then this is your place. - Scott from Apex, NC (Yelp)
Finally, go around to checking the taproom out. Located just north of the Spokane Arena. I could see stopping by before attending an event. - Larry, Newman Lake, WA (Yelp)
Final Thoughts
Honestly, you need to head on over to The Hidden Mother Brewery today. And if you stop by and grab some tacos from the Taco Truck outside, let them know the guy from NewsBreak sent you. We had a really good chat while he was making our tacos and I told him I'd mention the truck at least once.
This is really one of the best places I have been to in Spokane. The beer was fantastic. The taproom was great. And I was so amazed by the knowledge of the bartender that I felt I could have asked him anything and he would have been able to tell me.
So, go today, maybe I will see you there!
Please Drink Responsibly
Whenever consuming alcohol please drink responsibly. I do not condone or encourage the overconsumption of alcohol and this article is informational only. Please have a plan on how you will travel to and from any of these great establishments as we do not encourage drinking and driving. I do not accept liability for any loss, damage, or inconvenience that occurs as a result of the use of this article or your reliance upon its content.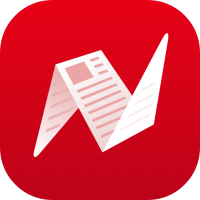 This is original content from NewsBreak's Creator Program. Join today to publish and share your own content.