Spokane has a thriving craft beer scene that you wouldn't be aware of unless you started frequenting the local establishments. It turns out that there is a slew of establishments serving out fantastic pints.
There are breweries that specialize in hop-forward IPAs, as well as typical breweries that make small batches. Some breweries have been operating for decades, while others are just getting started in the craft beer scene.
Each brewery brings a distinct flavor and experience to the table, each of which tells us something about their culture and perception of how beer should taste. Above all, we're only getting started on what could be an incredible adventure for Spokane's craft beer scene.
Bardic Brewing and Cider
Bardic Brewing and Cider is a family-friendly taproom in Spokane Valley that creates and serves incredible craft beer and cider, as well as equally incredible cuisine. It's a space where you can play games and socialize without having to compete with TVs in every viewpoint.
When you come in, you could notice mugs of stouts, pitchers of ESBs, pints of ciders, and a lot of great conversation. The best thing is that they have great seating, board games available, and a great location to connect with friends.
Here are few details about Bardic Brewing and Cider:
Location
Bardic Brewing and Cider is located off of Sprague Avenue in the Verndale area of Spokane Valley. They are part of a shopping area, so there is plenty of parking.
Hours of Operation
Their hours of operation are Tuesday through Thursday from 4:00 pm to 8:00 pm, Friday from 4:00 pm to 9:00 pm, and Saturday from 12:00 pm to 9:00 pm. They are closed on Sundays and Mondays. Yet, it leaves us with plenty of time to stop in for a brew or cider.
What Others Are Saying
Excellent service! Good beers and ciders. Also serving snacks and non-alcoholic root beer. Gingy is really spiced apple pie in a glass. - Elizabeth, Newman Lake (Yelp)
Best beer all around ever. Made from scratch foods. I was super impressed with the owner and his patience with all of our questions. The tables have games and the atmosphere is chill. - Kim, Spokane (Yelp)
Cannot speak highly enough about this place! The cider is incredible; easily the best I've had as far as I can remember. Tried both the Strawberry Hibiscus and the Vanilla Coconut and found them both light, refreshing, with the perfect amount of kick... - Brannon, Issaquah (Yelp)
Final Thoughts
This is one of those locations where travelers and residents alike like coming to drink beer, eat food, and socialize. The ambiance is pleasant, and the service is much more so. They genuinely live up to their tale and offer a positive atmosphere to Spokane's craft brewing industry.
Not only do they do well with beer, but their cider is top shelf. If you don't like beer you can always try one of these delicious ciders. No matter what, there is always something for everyone and you should make sure to stop in today, tomorrow, or sometime next week.
Make plans to visit now, this weekend, or soon to sample everything this establishment has to offer. You won't be sorry, and you could discover a new local favorite.
Please Drink Responsibility
Whenever consuming alcohol please drink responsibly. I do not condone or encourage the overconsumption of alcohol and this article is informational only. Please have a plan on how you will travel to and from any of these great establishments as we do not encourage drinking and driving. I do not accept liability for any loss, damage, or inconvenience that occurs as a result of the use of this article or your reliance upon its content.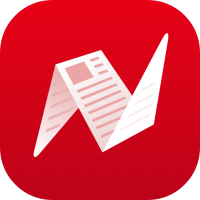 This is original content from NewsBreak's Creator Program. Join today to publish and share your own content.