Anyone searching for excellent and refreshing beer can find it in Spokane. There are breweries that create tiny quantities of sweet fruit beer and breweries that specialize on hop-forward IPAs. While some breweries have been operating for decades, others are very new to the craft beer scene.
Spokane has over 31 excellent breweries and counting, so you're sure to find a local ale that you'll love. You'll start to view the Inland Northwest as a new craft beer hub as a result of these many places and ales.
We'll showcase one of these fantastic establishments, their beer, and their hours of operation so you can find your new favorite craft beer spot.
Humble Abode Brewing
Not all places around town are a great as this one. However, it isn't the selection of beers or the strikingly cool aesthetic of the taproom that makes you want to drink a beer here. It's actually something more simple. It's the fact that this is a proudly family-run business.
They call themselves a nano-brewery that is a family-owned business that focuses on creating an outstanding beer with the freshest ingredients!
Everything from their website to their taproom and everything in between really brings out the greatness of this little place that makes it worth trying out. I honestly think most people looking for a pint at a great business like this one.
Location
Humble Abode Brewing is located in the Northtown Square Shopping Mall across from Northtown Mall. They have a great parking arrangement there and it is easy to get to them thanks to Divison Street.
Hours of Operation
Their hours of operation are Monday, Wednesday through Friday from 3:00 pm to 9:00 pm, Saturday from 12:00 pm to 9:00 pm, and Sunday from 12:00 pm to 6:00 pm. This assorted schedule gives us a lot of options to stop by and grab a beer.
What Others Are Saying
The is just the cutest little nano-brewery in town! Super chill staff, delicious small-batch beers with a great variety, and food trucks come to hang out front. - Stace from Spokane (Yelp)
Nothing but wonderful things to say about this cozy, quality brewery! The beer selection is interesting and unique, and their staff is enthusiastic to talk about what they've got going on and their favorite brews. Dogs are allowed, which is always a plus for me. I love their NE IPAs and they often have some really interesting collars with other local breweries (From Spokane with Love is incredible!). Well worth the trip outside the city- thanks for all you do, Humble Abode! - Bethany from Spokane (Yelp)
Loved the outdoor seating accommodations during the pandemic. Friendly and attentive and great beers. Would love to come back in the future. - Jessica, Austin, TX (Yelp)

Final Thoughts
This place stands out for both its excellent brewing selection and its welcoming presence.
The service is excellent. This enhances the enjoyment of a brewery, pub, or bar. It is a source of tremendous pleasure for the brewery to be able to provide such unique and entertaining craft beer with people who come in for a drink.
You will not be disappointed if you stop by and have a beer at this amazing and lovely Spokane brewery. This weekend, make a point of getting out and drinking a beer!
Please Drink Responsibly
Whenever consuming alcohol please drink responsibly. I do not condone or encourage the overconsumption of alcohol and this article is informational only. Please have a plan on how you will travel to and from any of these great establishments as we do not encourage drinking and driving. I do not accept liability for any loss, damage, or inconvenience that occurs as a result of the use of this article or your reliance upon its content.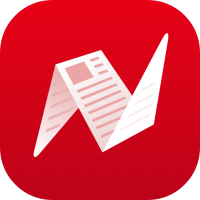 This is original content from NewsBreak's Creator Program. Join today to publish and share your own content.