Photo by freestocks on Unsplash
Along the Inland Northwest Ale Trail, Spokane is home to 31 breweries. I, too, had no idea. Indeed, during the last 10 years, these 31 venues have popped up to deliver a great beer that is altering the drinking and dining landscape in Spokane and the surrounding area.
Each brewery offers a distinct flavor and experience that reveals something about its culture and expectations for beer. Most importantly, each of these places is cultivating an incredible craft beer community in Spokane that is elevating the ale experience.
Today, we'll highlight one of Spokane's excellent brewers.
Badass Backyard Brewing
Badass Backyard Brewing is committed to delivering customers with the finest quality craft beer, with each batch focused on quality over quantity. Charlene Honcik, the company's founder and owner, is passionate about making great beer for wonderful people.
This brewery has everything. A flavor for everyone, a homey setting, a welcoming ambiance, activities to play, and fantastic personnel.
Customers are kept interested and engaged by releasing two new beers every week. Brewing is our passion, and having a good time is our motivation. Come join in the fun, have a taste, and make a recommendation for the next brew we should make.
Here are a few details on Badass Backyard Brewing.
Location
They are located just south of I-90 on Argonne. Its located within the Argonne Mission Center shopping area. They are right in the middle of the shopping center so there is a ton of great parking!
Hours of Operations
Badass Backyard Brewing is open Wednesday through Sunday from 2:00 pm to 8:00 pm. It's a great way to spend the afternoon on the weekend with friends and enjoy a couple of great brews.
Menu
The great thing about this place is because they are brewing small-batch beer, there is always a new beer coming out when you stop in which makes it a great place for trying new beer.
What Others Are Saying
A welcome addition to the growing microbrew scene in the Spokane area. Good beer and I have been a fan since their tasting room was actually in their backyard. - Larry, Newman Lake (Yelp)
Great little local spot for some cider and social time for you and your pup! Super friendly staff and having the ability to order it is always a bonus! - Francheska, Spokane (Yelp)
Love this place. Great Neighborhood  Spot. Doggie Friendly and Human tolerant! Really good beers and the Bingo is always a fun night. - Annie, Jacksonville, FL (Yelp)
Final Thoughts
This establishment distinguishes out for its excellent brewing selection as well as the welcoming ambiance it provides. The service is excellent as well, which makes any brewery, pub, or bar a better place to visit.
There's a lot of pride in sharing such a unique and enjoyable craft brew with folks that come in for a drink. You will not be sorry if you stop by and have a drink at this excellent and lovely brewery in Spokane. This weekend, make it a point to get out and enjoy a drink!
Please Drink Responsibly
Whenever consuming alcohol please drink responsibly. I do not condone or encourage the overconsumption of alcohol and this article is informational only. Please have a plan on how you will travel to and from any of these great establishments as we do not encourage drinking and driving. I do not accept liability for any loss, damage, or inconvenience that occurs as a result of the use of this article or your reliance upon its content.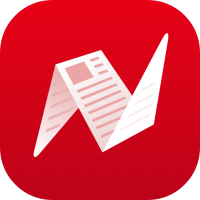 This is original content from NewsBreak's Creator Program. Join today to publish and share your own content.