Photo by Jon Parry on Unsplash
The craft beer scene in Spokane is booming. Many Spokane brewers employ locally derived ingredients in their concoctions and are eager to share their love of beer with locals and visitors alike.
The craft beer revolution in the Inland Northwest and Spokane has grown significantly over the previous 10 years.
Spokane County now has 31 breweries. Each brewery has something unique to offer in terms of beer variety, taproom or brewery design and environment, quality of service, and attention to detail when it comes to brewing delicious craft beer.
Today, we are going to check out another great brewery right here in Spokane.
Millwood Brewing Company
Millwood Brewing Company is a brewery that has woven itself into a community that refers to it as "their brewery." With its mashed-up production size brewery and a man cave-type taproom, the brewery and the taproom occupy the old Cunningham Studio site as a community meeting place.
It's evolved into the ultimate social media platform. They promote local musicians every week with Wednesday Live and offbeat events throughout the year meant to make us laugh.
They feel that making better beer is simpler than making more beer. The Millwood Brewing Company's appearance, style, and product names are all influenced by local influences.
Here are a few details about the brewery.
Location
Millwood Brewing Company is located in the heart of the Millwood area on Fredrick, just off of Arronne near Millwood Park. It's an easy location to get to and an easy place to park.
Hours of Operation
Millwood Brewing Company is open daily from 1:00 pm to 9:00 pm. This gives you lots of opportunities to experience some great brews as well as the culture of the area.
Beer Menu
They have a small variety of beer that gets mixed reviews. Yet, I found them all great for a hot day and stories with friends. They are good beers that are well worth stopping in for and getting together with friends.
What Others Are Saying
Great beers, nice folks. Good selection of lighter beers.  Cozy space... Board games... Outdoor seating. Definitely will be back. - Chuck from Chicago (Yelp)
Love this place, classy, comfortable setting, great beer, and social events in an unlikely Millwood setting. Super surprised. Nothing bad to say, a great place to stop and have a beer, appetizers and finish up some last-minute work details using their wifi. Always attentive to customers, etc. - Ryan, Liberty Lake (Yelp)
Love this little Millwood Jem.  Have been there several times this summer. The patio is great as well as the servers. Now seeing them at the Craft Brew Festival... the Millbilly Mule is amazing.  Love their beer. - Ashlee, Colorado Springs (Yelp)
Final Thoughts
This establishment distinguishes out for its excellent brewing selection as well as the welcoming ambiance it provides. The service is excellent as well, which makes any brewery, pub, or bar a better place to visit.
There's a lot of pride in sharing such a unique and enjoyable craft brew with folks that come in for a drink. You will not be sorry if you stop by and have a drink at this excellent and lovely brewery in Spokane. This weekend, make it a point to get out and enjoy a drink!
Please Drink Responsibly
Whenever consuming alcohol please drink responsibly. I do not condone or encourage the overconsumption of alcohol and this article is informational only. Please have a plan on how you will travel to and from any of these great establishments as we do not encourage drinking and driving. I do not accept liability for any loss, damage, or inconvenience that occurs as a result of the use of this article or your reliance upon its content.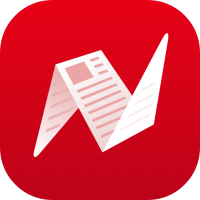 This is original content from NewsBreak's Creator Program. Join today to publish and share your own content.