Photo by Paloma A. on Unsplash
You wouldn't know about Spokane's flourishing craft beer culture until you started frequenting local places. It turns out that there are quite a few places that sell excellent pints of beer.
Brewers that specialize in hop-forward IPAs, as well as traditional breweries that make small batches, are available. Some breweries have been around for decades, while others are very new to the craft beer market.
Each brewery adds a unique flavor and experience to the table, telling us something about their culture and perspective of what beer should taste like. Above all, we're only getting started on what could be an amazing journey for craft beer in Spokane.
River City Brewing
At the start of 2012, River City opened in the West End of Downtown Spokane with the goal of bringing locally produced beers to the Pacific Northwest while incorporating area ingredients. More than 90% of our hops are grown in the Yakima Valley, about 3 hours outside of Spokane, Washington. We get our grains from some of America's top maltsters!
Oddly enough, the Coeur d'Alene Brewing Company was the forerunner to River City Brewing, which was founded in 2013. In January 2013, the rebranded River City Brewing reopened after being closed for ownership changes, and ever since, memories, regulars, and connections have been formed.
Let's dig into the details for River City Brewing.
Location
They are located in downtown Spokane just off of Cedar Street. There is lots of street parking in this area and a few lots downtown near by which you can park as well.
Hours of Operation
River City Brewing is open Thursdays from 4:00 pm to 10:00 pm, Fridays from 3:00 pm to 10:00 pm, and Saturdays from 2:00 pm to 10:00 pm. While they have limited hours, they make sure they are available for a night out with your buddies and a couple of pints.
Beer Menu
Their beer menu is one that boasts a range and variety that you will love so much. There are darks, lights, and originals. You can find more on their brews here.
What Others Are Saying
The bartender was very friendly and helped us decide which beers to get and gave us pointers on the ring game! Cozy and small space in the best way. Aesthetically pleasing atmosphere. - Sierra, Federal Way (Yelp)
Small little joint but very inviting and friendly staff. Stopped in for a quick beer, wish I would've had more time to go back. Great selection of beer and games inside. - Rob, Peoria, AZ (Yelp)
It sounds odd, but whenever I am listing off the best breweries in the city, I always forget River City. And yet, whenever I go here, I am always pleasantly reminded of just how darn good they are at making quality beer. I really respect their ability to experiment with new styles and flavors, yet they also just nail the classics. Standouts here include the Midnight Marmot (usually available only seasonally in the winter) and the Vanilla Bourbon Stout. They've also got a Huckleberry Ale that balances the sweetness well with the malt flavor. I would definitely check this place out! - Joey, Carmichael, CA (Yelp)
Final Thoughts
This is one of those places you just want to go and have a beer. Its roots in the community make it a place you must stop by this week or this weekend. Trust me, you won't forget it.
Please Drink Responsibly
Whenever consuming alcohol please drink responsibly. I do not condone or encourage the overconsumption of alcohol and this article is informational only. Please have a plan on how you will travel to and from any of these great establishments as we do not encourage drinking and driving. I do not accept liability for any loss, damage, or inconvenience that occurs as a result of the use of this article or your reliance upon its content.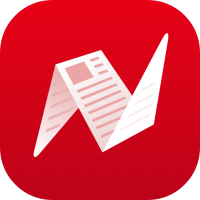 This is original content from NewsBreak's Creator Program. Join today to publish and share your own content.