Photo by BENCE BOROS on Unsplash
It's no secret that Spokane's craft beer sector is thriving. Many brewers in Spokane use locally sourced ingredients in their brews and enjoy sharing their passion for beer with both residents and visitors.
In the last ten years, the craft beer renaissance in the Inland Northwest and Spokane has grown dramatically.
There are presently 31 breweries in Spokane, with locations all across the county. Each brewery has something unique to offer in terms of beer variety, taproom or brewery design and environment, and the level of care and attention they pay to create outstanding craft beer.
We'll look at one of Spokane's top breweries in today's post.
Don't Forget The Northwest Ale Trail!
The Ale Trail Map is a wonderful way to organize your journey if you're visiting Spokane. The Spokane Ale Trail features 31 craft brewers. It's an excellent tool for organizing your next brewery visit, big or little. Hundreds of breweries along the Inland Northwest Ale Trail, offering a diverse range of fascinating and unique beers.
Lumberbeard Brewing
Lumberbeard Brewing is a family-owned and operated craft brewery. From IPAs to Pilsners to Stouts, there is a beer for everyone here. Bring the whole family to the large taproom for lunch or dinner now that they're serving delicious grilled cheese!
I love their story too. While the brewery started in 2018 in Spokane, the founders have journeyed from Colorado to California in order to bring this brewery to life. The excitement for beer took them from traditional work in finance to bringing smiles to people's faces as they sip their tasty, smooth beer.
Here is a little more detail on Lumberbeard Brewing:
Location
Lumberbeard Brewing is located on 3rd in downtown Spokane between Pines and Division in this really cool-looking older building. Parking is the street on Pines and it really has an interesting look to it that you won't forget and you won't miss.
Hours of Operation
They are currently open Monday through Thursday from 3:00 pm to 9:00 pm, Friday and Saturday from 1:00 pm to 10:00 pm, and Sunday from 1:00 pm to 6:00 pm. With being open every day of the week and the end of a hot summer winding down, you can stop in and grab a cold one any day in the week.
What Others Are Saying
Another great brewery in Spokane. Tried out Lumberbeard on a Sunday afternoon and it was pretty busy, but still not a problem getting a table. It's counter service and the staff was super friendly. They let us sample a few beers before finally making up our minds on what we wanted. I ended up going with a cider (sorry, not helpful on beer selection), and what I loved most is that they had small taster glasses instead of just one size for a drink. This is great for me since I can never finish a whole beer / cider to myself. The big beer drinkers in our group said the beers were great and they'd definitely return. Since they carry my favorite cider ever from Trailbreaker cider, I will definitely be back as well! - Jillian from Spokane (Yelp)
Final Thoughts
This establishment distinguishes out for its exceptional brewing selection as well as the welcoming ambience it provides. The service is also excellent, which elevates a brewery, pub, or bar to a higher level of enjoyment.
There's a lot of pride in providing such unique and enjoyable craft beer with folks that come in for a drink.
You will not be disappointed if you stop by and have a drink at this excellent and lovely brewery in Spokane. This weekend, make sure to get out and enjoy a drink!
Please Drink Responsibly
Whenever consuming alcohol please drink responsibly. I do not condone or encourage the overconsumption of alcohol and this article is informational only. Please have a plan on how you will travel to and from any of these great establishments as we do not encourage drinking and driving. I do not accept liability for any loss, damage or inconvenience that occurs as a result of the use of this article or your reliance upon its content.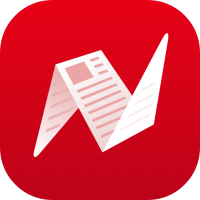 This is original content from NewsBreak's Creator Program. Join today to publish and share your own content.